Listen to This October Playlist to Get Whatever You Want This Halloween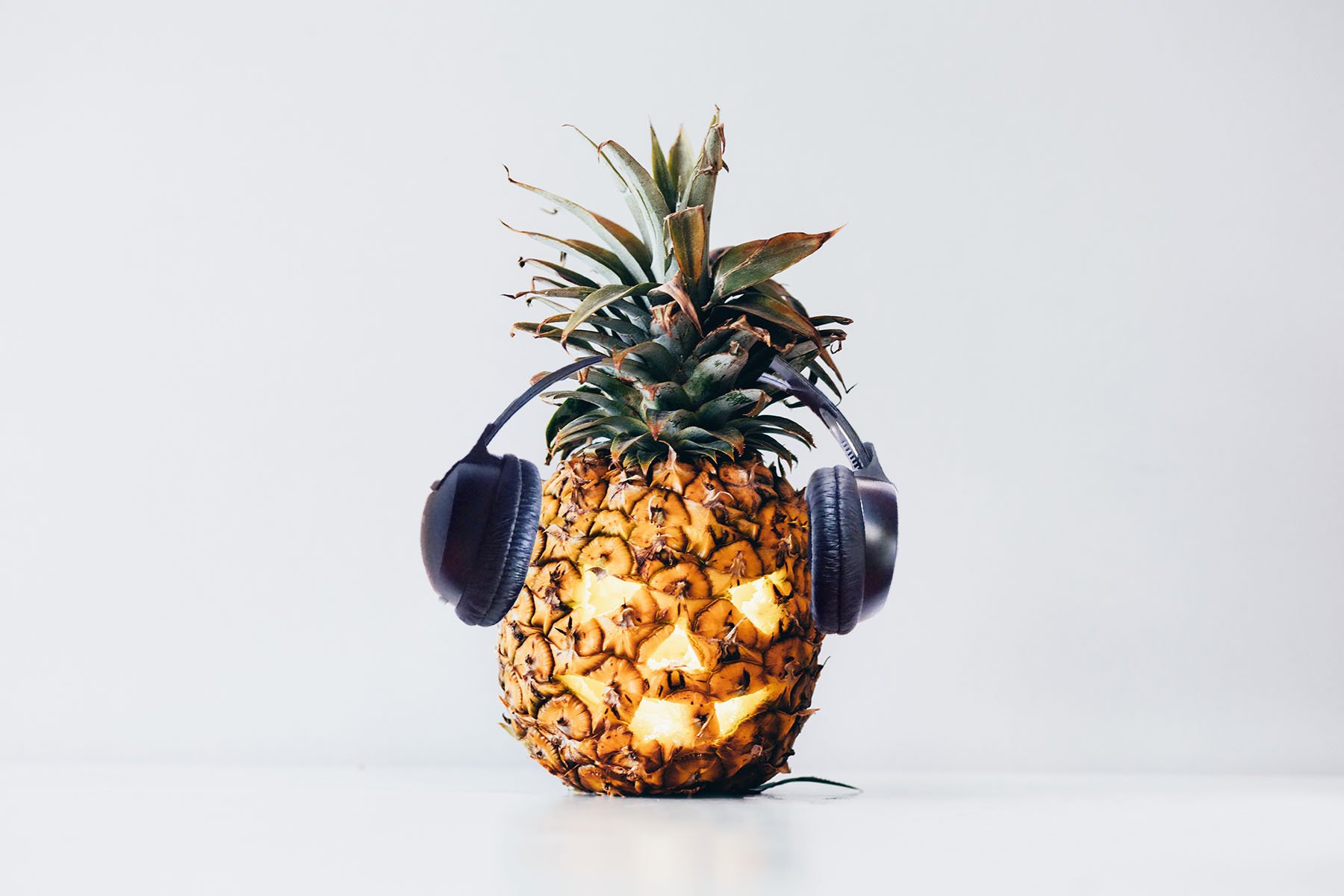 October is typically a magical time of year. Gorgeous fall foliage, crisp days, and spooky nights—starting off in light and airy Libra season before deep diving into passionate and mysterious Scorpio season. Usually, these things are exciting. But this year, there are a number of planetary aspects that could make our lives a lot more difficult.
While Pluto goes direct at the start of the month, Mercury turns retrograde (in Scorpio, on Halloween, no less!) at the end. The full moon in Aries is going to be a big shock to everyone's system, and that new moon in Scorpio will definitely expose things that have remained hidden for a while.
Read Me: Your October 2019 Horoscope
Luckily, manifestation is here to help. The Law of Attraction is a wonderful way to bring the things we desire into our lives. Many people using LOA find vision boards helpful, but what if you're not a visual thinker? In fact, listening to a playlist filled with lyrics of the feelings you wish too attract will help bring about those things faster (along with your help of course).
Read Me: Law of Attraction Books That Make Manifesting Easy AF
We've created the perfect playlist to help you use these changes to your higher power. Here's what to listen to in order to feel sexy, in control, and able to step into your personal power.
The Best Songs to Listen to This October
October 3 (Pluto Direct)—'Ready to Go (Get Me out of My Mind)' by Panic! At the Disco
After five months of retrograde activity, Pluto stations direct on October 3. As Pluto moves forward in Capricorn, all our secret desires come to the surface. When Pluto was retrograde, we internally explored these desires, but when direct, we're actively dealing with them. That said, it's the best time to turn your thoughts into reality. Get out of your head and move forward! Something that Panic! At the Disco really expresses in "Ready to Go."
Focus Lyric: "I think I'm ready to leave, I'm ready to live, I'm ready to go!"
October 3 (Mercury enters Scorpio)—'Mariners Apartment Complex' 
by Lana Del Ray
When Mercury is in Libra, we speak with diplomacy, use small talk, and show our "best side." But once this planet enters Scorpio, we dive into the deep end of our feels. People will reveal their true nature to you. Just like Lana, embrace your messiest self and show the world who you are.
Focus Lyric: "I ain't no candle in the wind."
October 4 (Libra in Mars)—'Help From My Friends' by The Beatles
We all get through with help from our friends. That's the lesson Mars in Libra is encouraging you to embrace. Creating new friendships and networking like a boss are great things to do here. Channel the powerful energy of Mars to act for help and support from your friends, even if you do sing out of tune.
Focus Lyric: "I get by with a little help from my friends."
October 9 (Venus in Scorpio)—'

False God' by Taylor Swift
Because of its sexy dark rhyme and accurate depiction of flaws in emotional connections, T-Swift's "False God" is perfect for Venus in Scorpio. If you've been hoping to get your sexy on in October, you're in luck because when Venus enters Scorpio, things are going to get pretty steamy. This is not the time for one-night stands, but instead for deep intimacy. But beware of power struggles that are out of control, so keep your sense of reality and know your self-worth.
Focus Lyric: "I can't talk to you when you're like this, staring out the window like I'm not your favorite town. I'm New York City."
October 13 (Full Moon in Aries)—'Successful' by Ariana Grande
The full moon in Aries, also known as the Hunter Moon, is a wonderful time of year to get what you want. The things you have been hunting are finally in your sights and you are ready to take aim and make it yours. Time to reap the rewards of your labor and enjoy! Just like Ariana Grande, tonight you're a baller, baby.
Focus Lyric: "It feels so good to be so young and have this fun and be successful, yeah I'm so successful."
October 23 (Sun Enters Scorpio)—'Dark Horse' by Katy Perry
Welcome to the season of FEELS. It's time to uncover secrets, digging deep, and forming deep connections. You will be driven by your emotions and want it all. You may be an underdog right now, but like Katy Perry's "Dark Horse," you are all-powerful on the inside. Unleash it!
Focus Lyric: "I'm capable of anything. Of anything and everything."
October 27 (New Moon in Scorpio)—'Yellow Flicker Beat' by Lorde
As the new moon enters deep Scorpio we are going deep with our feelings and finding our confidence and our take control of your destiny. You may experience some harsh truth and be subjected to rumors, but you need to hold your head up high and take it in stride. Yellow Flicker Beat by Lorde is your power anthem for the hero inside of you.
Lyric to focus on: "I'm a princess cut from marble, smoother than a storm. And the scars that mark my body, they're silver and gold."
October 31 (Mercury Retrograde)—'The Chain' by Fleetwood Mac
Yikes! Mercury's retrograde on Halloween will make everything spookier than normal, especially since Mercury will retrograde in Scorpio. Relationships will either bloom or die, lies will come to the surface, and people's true forms come to light in harsh ways. Like in "The Chain" by Fleetwood Mac, you got to say "damn your love, damn your lies" if you want to get to the bottom of things. Don't settle for less!
Focus Lyric: "And if you don't love me now, you will never love me again."
Read Me: The Best Halloween Costume for Every Zodiac Sign
Bonus: October 31 (Halloween!)—'I Put a Spell on You' by Annie Lennox
On the spookiest night of the year, it's time to release your inner witch and put a spell on someone sexy. This sensual version of "I Put a Spell on You" by Annie Lennox (used in the Fifty Shades of Grey soundtrack) captures the seductive allure of Scorpio season and can make you feel confident enough to charm anyone.
Focus Lyric: "I put a spell on you because you're mine."
Happy Manifesting!
Lead photos courtesy of Twenty20; Design by Horoscope.com