A Passionate November New Moon Spell You Can Do in Bed!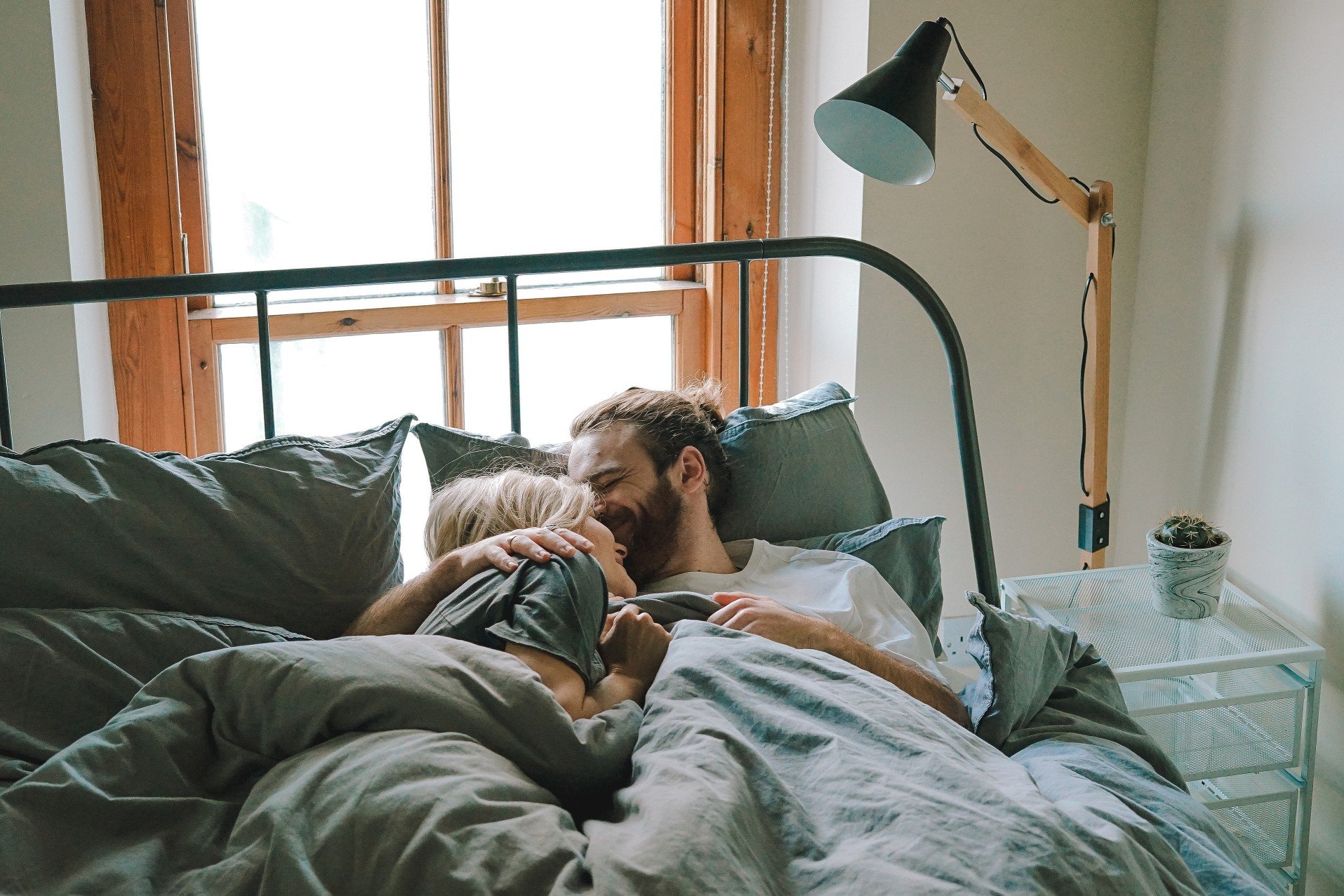 On November 7, 2018 at 8:02 am PST there will be a passionate November new moon in the sign of Scorpio. New moons are times arranged by the cosmos for reflection before we set intention as they signal and usher in new beginnings through visualization—an important catalyst for pending change!
What's Special About the November New Moon?
This November new moon receives a stunning beam from Neptune—the planet of illusion, fantasy, and romance! Neptune's responsibility is to take our life experience to the next level by painting it with color and magic! Normally Scorpio new moons are intense simply because that is the nature of this sign, but Neptune's light casts an ethereal glow that will help you to tap in and call in your heart's deepest desires!
Get an in-depth look at what career you'll thrive in AND your strengths and weaknesses.
This is the beauty of Scorpio—it understands and naturally excels with exploring the depths of the soul. It is fearless, passionate, and deeply committed. It will unleash within you feelings that are raw and when the time is right help to connect you with other people and things that match your soul's unique vibration! Scorpio and Neptune together are notorious for connecting people to their soulmates or soul purpose simply because those are the areas of our lives that they rule!
Using Caution During Venus Retrograde
It's important to mention that Venus is currently retrograde at the timing of this new moon and when it comes to matters of the heart, you're cautioned to use your discernment. The energy that she (Venus) brings is changing and not the most stable as she is retrograde, so launching or announcing new love or ventures revolving around beauty or aesthetic is not supported by the cosmos as there can be a change of heart or adjustment needed later.
Mercury closely squares off with Neptune which can work to cloud your judgment and senses, temporarily. For this reason, when it comes to attempting to cement plans or trusting another's word you'll need to make time to fact check and listen for anything your intuition is telling you is "off." This is the universe's way of showing you that all is not what it may seem and to take your time and look before leaping.
The Power of Scorpio, Mercury, and Neptune
The good news is Scorpio is simply amazing at getting to the core of an issue and to heart of a person. This new moon will help you to steer clear of things or people that may not have your best interests at heart. Usually their intent is not to cause any harm to you but they themselves may be lacking important pieces of information crucial to making informed decisions, commitments, and plans but because you were guided today to be on the look out and energetically scan you'll be able to sense if something is not right sooner rather than later and be grateful that you did!
Read This Now: 5 Ways to Maximize High Vibes in Your Home
On a lighter note, you can use this Mercury square Neptune aspect for good because there are ways to work with the planets even when they present obstacles.
Because Mercury rules the mind and Neptune connects you to higher consciousness the two together will force even the most realistic grounded person to daydream and be distracted by their thoughts and feelings. Meditation during this time tends to be easier and more effortless as well as creative writing and visualization. There are fewer mental boundaries confining you so if you normally have trouble visualizing your intent this is the time to incorporate it into your magickal process by allowing yourself to mentally relax and drift in your own little dream world! Mercury in Jupiter will help you to explore and experiment in your meditation while Neptune in Pisces has been working all year to connect you to your higher calling by sending you clues through your subconscious and synchronistic signs! Use this to connect with what your heart and intuition is working to guide you towards whether it be your dream career, your ultimate healing, or your soulmate!
~*~Sleep Meditation to Draw in Your Soulmate Magick~*~
Using sage, palo santo, or incense cleanse the area that you'll be using as your sacred space for sleep. If this is your bed, make sure that the sheets are fresh and clean before lying down. You can also use an essential oil linen spray to freshen and cleanse your bed before sleeping for this ritual or any rituals you perform in the future. Rosemary and lavender are amazing for this, as well as peppermint oils diluted in orange blossom or rose water. They help to protect you while you sleep but also to relax and clear your mind for subconscious dreamwork.
Lie comfortably in your bed and ask your angels and guides and internal compass to steer you in the direction of your heart's desires or true soulmate love. Start off by visualizing pure healing light (in the colors pink, white, silver, gold, or green) surrounding you. This is the light of the Divine pouring in to protect you as well as help to point you in the direction to find your true love. Walk down the path that the Divine is revealing to you in your mind's eye make a note of what you see, feel, and hear. Are there messages you receive along this pathway? Are there people there to see you and greet you? Who are they? These are also people who are here to help you find the love of your life or connect you to your heart's desires. At the end of the path is the object or person that you've been waiting for. Who are they? What are they doing and what are they saying to you?
Exchange the words that you've been waiting to share with them and hear what they have been waiting to say to you. Bask in the glow of this love for a moment. Before leaving them—temporarily, for now—thank those people that have greeted you along your path to this love and let them know that you need them to do their part to help guide you into the arms of your beloved physically now. Thank them for their special work on this project to bring you what you need and love. Head back the same path you took to meet your love, knowing that that connection was very real and you two are to come together soon after you planted this seed of intent on this powerful new moon.
Upon waking write down all that you remember in a dream journal as the signs you saw within your meditation will help to point you in the right direction in your waking state.
Jessica Wiggan is the creator of BehatiLife, an online apothecary selling custom, hand-crafted magical blends. Jessica is available for tarot and astrology readings, and also runs an online Tarot school. Find her on Instagram.
Photo: @heftiba via Twenty20