The November Full Moon Is All About Getting Answers—Here's a Spell to Help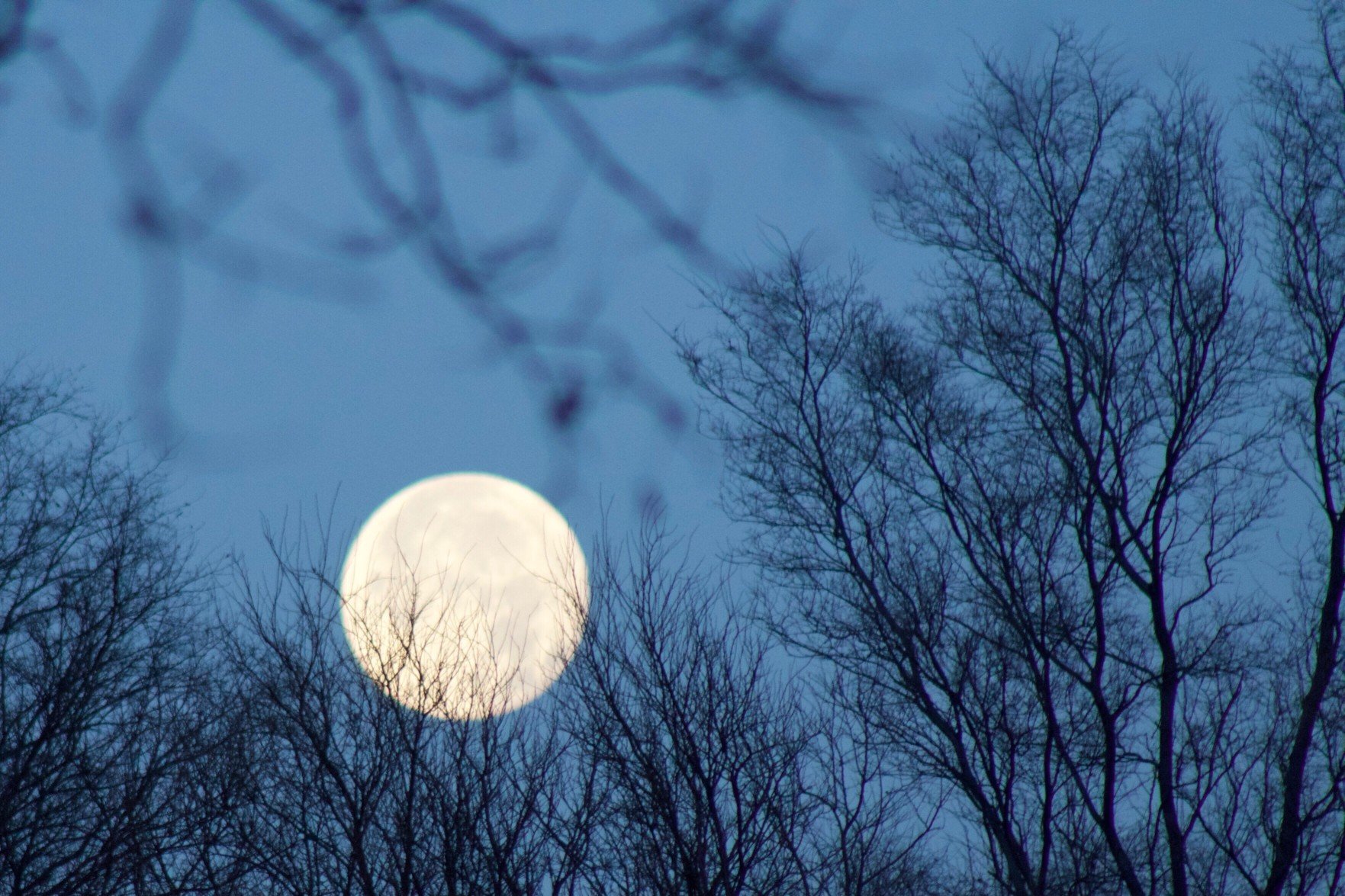 "Let yourself be strangely drawn by the quiet pull of what you really love. It will not lead you astray."- Rumi
The November full moon is a Beaver Moon in Gemini and occurs on November 22, 2018 at 9:39 p.m. PT. This November full moon ignites the need to explore and discover into all of the sun signs of the zodiac! Under this influence you'll feel the pull of your own curiosity nudging you to expand your own personal horizons through new areas of study, travel, and even intriguing conversations with strangers or friends.
The need to discover will be felt so deeply it can almost feel insatiable as full moon's typically heighten emotion. And with the November full moon squaring Mars, that desire is sparked completely! Be aware of interests, conversations, and people that fascinate and attract you, as these are the things that are revealing lessons to you now.
Mercury in Retrograde and What It Means
Mercury (the planet ruling communication, learned knowledge, and the energy of this Beaver full moon) is retrograde in Sagittarius, the sign opposite of Gemini. This is largely significant because this is the cosmos' way of reminding you that there's something in your world that's waiting for you to discover it. Mercury and Jupiter (the planets that rule Gemini and Sagittarius) are responsible for presenting you with information and the knowledge you'll need while you're here on Earth, and to share what you have mastered with others, either through spoken words or written forms of communication!
Get an in-depth look at what career you'll thrive in AND your strengths and weaknesses.
Essentially, the Universe wants you to be your own "guru," and to constantly be perfecting your practice through study and research! Some people will find themselves enrolling in classes, booking flights to explore new areas or cultures, or registering for activities that will help to develop their spiritual practice—like yoga or guided meditation. All of these are examples but you're not limited to just those experiences; in fact, honor where your own heart and curiosity lead you because that's where you will find the gems of growth!
Release That Which Blocks You
At the same time, the Gemini full moon will help you to release blockages found within the heart or throat chakras.
Mars (the warrior planet!) moving through Pisces (the sign of deep healing, compassion, and forgiveness) is calling you to act on memories of the past (courtesy of Mercury retrograde)—release the words that left wounds on your heart, or even reexamine how your own perspectives could cloud the quality of your life.
The Beaver full moon will incite those feelings and connections and give you the chance to decide to address them and make changes as needed for your own personal growth and healing!
Read This Now: Why the November 2018 Full Moon Is One of the Best of the Year
Finally, this November full moon is all about lighting up speech, so if there is something you want to hear—whether it be news of a job opportunity, a text from someone you love, or even an apology—there are rituals you can do to help. Here's one of my favorites:
~*~The "Speak to Me" Candle Magick Ritual~*~
What You Need
1. A white candle
2. A blade to carve with
3. A bay leaf
4. A pen or pencil
What You Do
1. Using a white candle and a blade, carve the name of the person or thing you want to hear from. If it's a job opportunity, write the name of the company, or a simple word. For example, you can even write "YES" to symbolize the confirmation you'll hear when what your desire has manifested. Write this word on a bay leaf, as well.
2. Burn the bay leaf over the candle the night of the November full moon. As you do, thank Spirit for working with you to bring you opportunity or healing!
3. Watch the flame while the bay leaf burns. If it's tall, bright, and strong, it's an instant yes with no resistance. If it's flickering, there is some hesitation, but the energy is changing to bring your wish to fruition. If it is low, weak, or dull, the spell will need additional support to help bring it to manifestation.
Read This Now: 10 Things You Should (and Shouldn't!) Do During a Full Moon
Jessica Wiggan is the creator of BehatiLife, an online apothecary selling custom, hand-crafted magical blends. Jessica is available for tarot and astrology readings, and also runs an online Tarot school. Find her on Instagram.
Photo: @blue_sky via Twenty20