Libra Celebrity Stars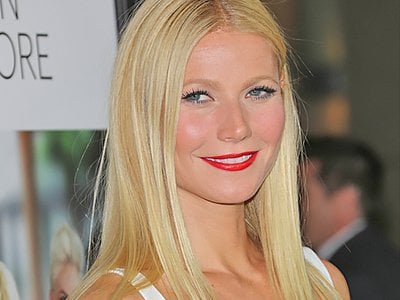 Who says Libra natives are lazy? Achieving success in his or her chosen field is a main goal of the Libra. After all, Libra is of the Cardinal Quality. Libras have dazzling smiles, cute dimples, and a personable demeanor. They also want to win first place when at play! Libras are extremely clever and love to debate issues. What else would you expect from the Air Element Zodiac Sign of The Scales? Venus-ruled Libras are big on romance. Finding love is a lifelong endeavor. Of course, if Libras weren't so indecisive, their love lives wouldn't be so complex!
Gwyneth Paltrow (September 27, 1972)
Gwyneth Paltrow certainly embodies the look of the lovely Libra. This Venus-ruled gal is tall, willowy, blonde, and beautiful. Gwyneth is more than just a pretty face; she also has a smart wit. She doesn't hesitate to speak her mind. Her blog, "Goop," extols her belief in the benefits of good nutrition and exercise. Gwyneth is the daughter of actress Blythe Danner and the late Bruce Paltrow, a television producer. Gwyneth quit college after a year to become an actress. After a series of small parts, she won critical acclaim for her starring role in Emma in 1996. She then won an Oscar as Best Actress for Shakespeare in Love in 1999. Libra natives love to be in love! Gwyneth was engaged to Brad Pitt and then in a serious relationship with Ben Affleck. She married Coldplay front man Chris Martin in 2003, but "consciously uncoupled" a decade later. Gwyneth and Chris are the proud parents of daughter Apple and son Moses. Gwyneth writes cookbooks and has stated she wants to be the Martha Stewart of her generation.
Usher (October 14, 1978)
Velvet-voiced Usher wanted to be a singer at an early age. Usher is ruled by Venus, the planet associated with music. Usher's mom was the choir director at the church they attended in Chattanooga, Tennessee. She put Usher in the chorus when he was 9 years old. When Usher was 12, his family moved to Atlanta, Ga. Usher began to attend talent shows. A producer from LaFace Records caught Usher's performance on TV's Star Search in 1992 and was offered a recording contract soon after. In 1994, the album Usher debuted to mild success. Usher's second record, My Way, generated lots of media buzz in 1997. Several songs from the album became hit singles, including "You Make Me Wanna." Usher's melodic musical style fits perfectly with his mellow personality. Libras can be very indecisive in love. Usher canceled his wedding to Tameka Foster, only to marry her six days later in 2007. After having two children, they divorced in 2009. Usher was listed among the 50 sexiest men alive by Glamour magazine in 2010.
Kate Winslet (October 5, 1975)
You can tell lovely Kate Winslet is a Libra just by looking at her! Kate has the physical beauty given by Venus, her ruling planet. Kate's creamy English Rose complexion, wide eyes, and voluptuous figure are certainly delightful to gaze at. Of course, there is more to Kate than just a beautiful face! She is of the Air Element, and very clever. This British girl certainly has a brain! Kate has made wise career choices over the years, winning critical and fan acclaim, and numerous awards. Kate's parents are in show business, and she was bitten by the acting bug from an early age. Kate, in keeping with her Cardinal Quality, has stated she is very ambitious. Kate first burst on the scene playing a teenage murderess in the 1994 movie Heavenly Creatures. From then on she grabbed choice movie roles, including parts in Sense and Sensibility and Titanic. Kate won an Oscar for Best Actress for her role in The Reader. She also garnered a Golden Globe for Best Actress for her portrayal in Revolutionary Road, directed by Sam Mendes, her husband at the time.
Matt Damon (October 8, 1970)
Ben Affleck's childhood friend has certainly found success in the movies! Matt Damon lived around the block from Ben in Cambridge, Mass. They often discussed becoming actors. Air Element Matt attended Harvard University as an English major. Libras are often intellectuals. In 1988, he got a cameo part in the movie Mystic Pizza. Matt had one line! He left Harvard to pursue an acting career full-time. Matt won parts in School Ties and Courage Under Fire. Libras are very proficient in the arts, especially where the written word is concerned. Matt and best buddy and co-writer Ben won an Oscar for Best Screenplay for the 1997 movie Good Will Hunting. Matt and Ben also starred in the film. Thanks to this film and others such as Saving Private Ryan, the Bourne action trilogy, and The Talented Mr. Ripley, Matt became a household name. Libra is ruled by love planet Venus. Matt has dated many Hollywood lovelies, including actress Winona Ryder, but he found true love with Miami bartender Luciana Barroso.
Hugh Jackman (October 12, 1968)
Down Under certainly produces some hotties! Hunky Hugh Jackman was born in Australia. He was named People magazine's Sexiest Man Alive in 2008. Lovely Venus is the ruling planet of the sign of The Scales. Many Libra natives are blessed with the gift of physical attractiveness. Hugh is the youngest of five children. He studied acting at the Western Australian Academy of Performing Arts. Right after graduation, Hugh won a part in the Australian TV series Correlli in 1995. Libra is the Zodiac Sign associated with love, romance, and committed partnerships. Hugh met Deborra-Lee Furness on the set of Correlli. They've been together ever since! Hugh crossed over from Australian flicks to big Hollywood via his role as Wolverine in the X-Men movies. Libras are very congenial souls. Hugh has stated it was a struggle for him to find the anger needed to portray Wolverine. Hugh can sing as well as act. He stared as Gaston in the Australian theater production of Beauty and the Beast, and won a Tony award for Best Actor in a Musical for Broadway's The Boy From Oz in 2004.