Leo Celebrity Stars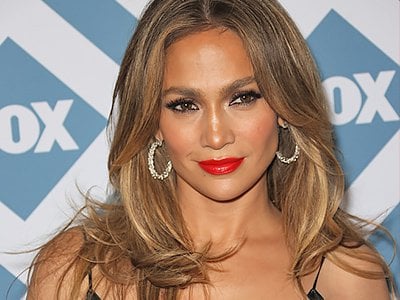 Are you ready to roar with the stars? If you're a Leo, then you're in for a treat because we're about to take a deep dive into the world of Leo celebrity stars. From Hollywood A-listers to chart-topping musicians, these lions of the zodiac are dominating the entertainment industry with their charisma, creativity, and confidence.

If you're not familiar with astrology, let's break it down for you: Leos are born between July 23rd and August 22nd and are ruled by the sun. They're known for their outgoing personalities, bold fashion choices, and love of attention. So, without further ado, let's take a look at some of the most famous Leo celebrity stars in the biz.
Jennifer Lopez
Jenny from the block is a true Leo queen. Born on July 24th, JLo's larger-than-life personality and stunning looks have made her a force to be reckoned with in the entertainment industry. From her chart-topping music to her iconic film roles, Lopez's star power is undeniable.
Barack Obama
Leo energy isn't just limited to the entertainment industry. Former President Barack Obama was born on August 4th, making him a true Leo celebrity star. Obama's charisma, intelligence, and powerful speeches have captivated audiences around the world.
Madonn

a

The queen of pop herself, Madonna, was born on August 16th, making her a proud Leo. With a career spanning decades, Madonna has become an icon in the music industry, known for her bold fashion choices, groundbreaking music videos, and electrifying performances.
Chris Hemswort

h

This Australian heartthrob was born on August 11th, making him a Leo through and through. With his chiseled jawline and magnetic presence on screen, Hemsworth has become a household name in Hollywood, starring in blockbusters like Thor and The Avengers.
Kylie Jenne

r

The youngest member of the Kardashian-Jenner clan, Kylie Jenner, was born on August 10th, making her a fierce Leo. With her massive social media following and successful makeup brand, Jenner has become a powerhouse in the beauty industry.
Shawn Mendes
This Canadian singer-songwriter was born on August 8th, making him a passionate and creative Leo. With his soulful voice and heartfelt lyrics, Mendes has become one of the most beloved musicians of his generation.
Demi Lovato
Born on August 20th, Demi Lovato is a true Leo with a heart of gold. Lovato's powerhouse vocals and inspiring message of self-love have made her a role model for young people around the world.

In conclusion, Leo celebrity stars are dominating the entertainment industry with their charisma, creativity, and confidence. From JLo's chart-topping music to Obama's powerful speeches, these lions of the zodiac are leaving their mark on the world. So, if you're a Leo, take a cue from these celebrities and let your star power shine bright. After all, the world is your stage!