July 2021 New Moon in Cancer Horoscopes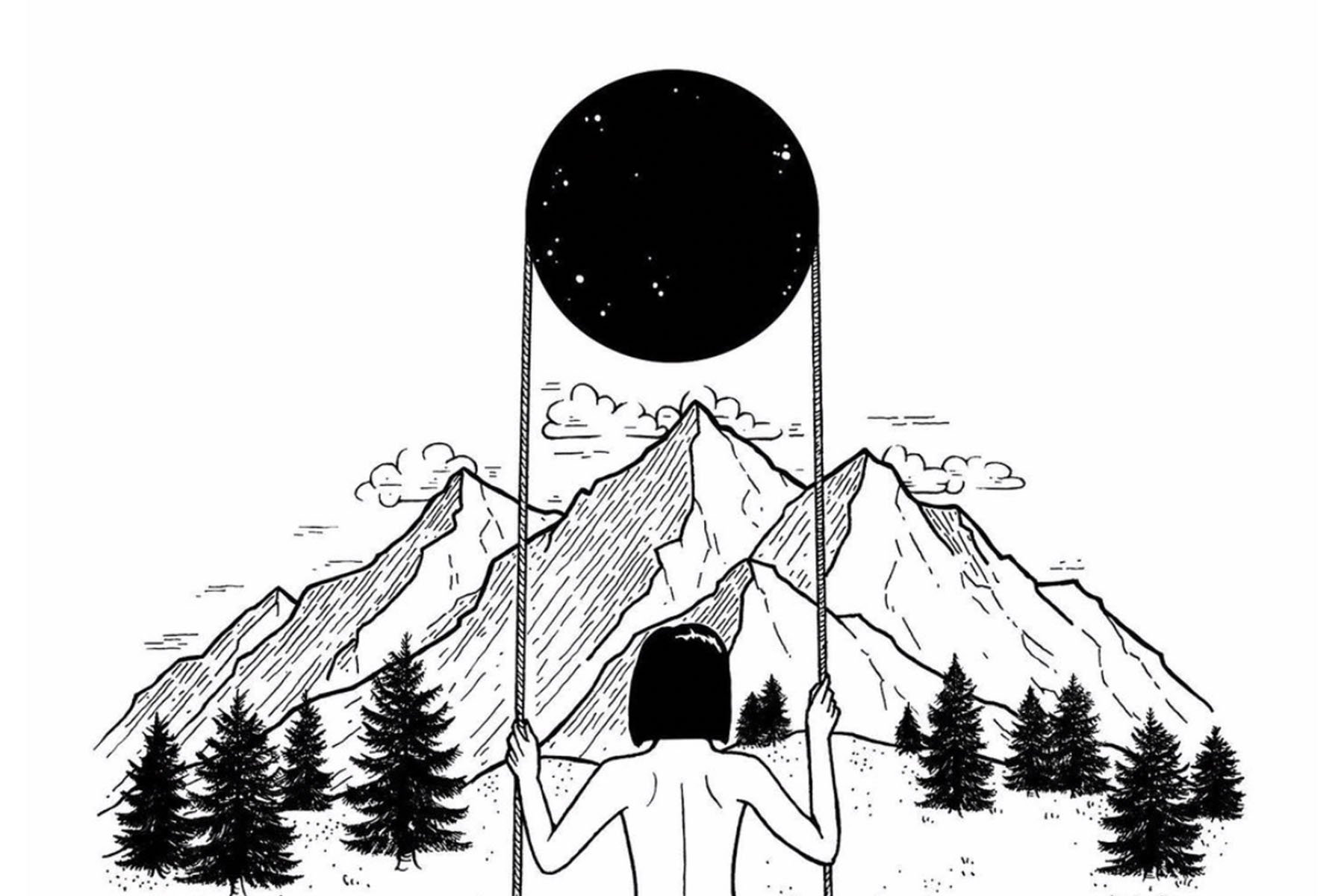 The July 2021 new moon is here! It illuminates the sky on Friday, July 9 at 6:16pm PT in feelings-first Cancer. This is to help connect with our hearts and souls. As the kick-off to the summer's first lunar cycle, this new moon serves as an emotional reset point. It puts us in a sweet and sentimental heart space as we celebrate the warmest season of the year.
Cancer is the zodiac's caring and kindhearted nurturer; it is the singular sign ruled by the moon itself. This gentle lunation inspires us to surround ourselves with things that make us feel loved. It also tells us to nurture the areas of our life that need extra TLC. Self-care is huge right now. New moons favor new beginnings, so don't hesitate to retreat into the calmness of your personal shell. It will get you in touch with your emotional safety net. Practice compassion for yourself and others; it will soften all the hard edges under this new moon and make it easier to open new doors.
The sun and moon in Cancer form a harmonious connection with Uranus (planet of unpredictability), which helps to cosmically support any new moon manifestations. Cancer energy can be cautious. But this aspect helps to coax us out of our shell and stay open to excitement.
The summer sunshine is summoning us out into the world and this new moon has us doing it all with care, consciousness, and emotional connection.
Your Zodiac Sign's New Moon Cancer Horoscope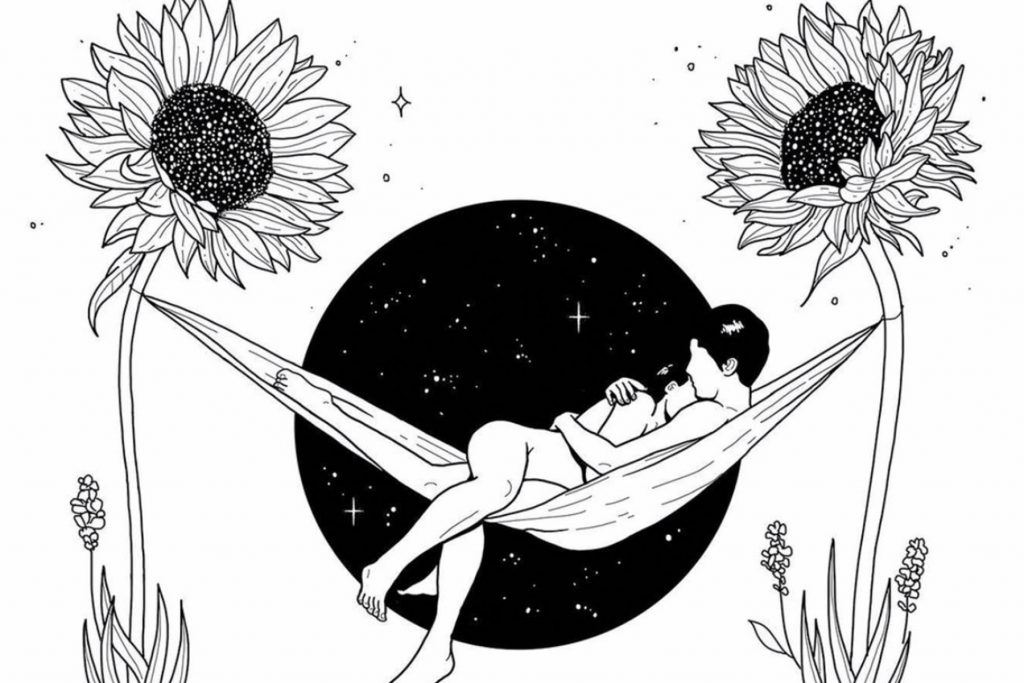 Aries
Get in touch with your inner self under this lunation, Aries. The new moon in the home and family sector of your chart is amplifying your feelings and inspiring you to get back to your roots. Reach out to the people who remind you of where you came from and find new ways to honor your past. You're strengthening foundations in order to build a more solid future.
Taurus
It's time to put your feelings into words, Taurus. This lunation lights up the communication sector of your chart, allowing you to express your emotions and connect with others more easily. Chit-chat can quickly turn into a heart-to-heart conversation now, whether it's with an old friend or the person behind you in line at the grocery store. Embrace this sense of openness.
Gemini
Allow yourself to catch a new wave when it comes to your cash flow now, Gemini—as the new moon in your house of value offers you a chance to gently but firmly clear your financial slate. A fresh source of income or a potential raise could be in store, so start putting your feelers out and making sure your ducks are in order.
Cancer
Step out of your shell for this lunation, dear Crab—as the year's premiere new moon in your sign is currently blessing you with the warmth of the solar andlunar spotlight. Your star quality is at a high point and you're feeling empowered to chase after what you want. Use this cosmic opportunity to focus on your personal intentions and manifest your dreamiest desires.
Leo
Step away from your workload and relationship dramas for a moment, Leo. Allow yourself to access your spiritual side. This new moon asks you to prioritize rest over responsibilities and solitude over socializing. If you don't give yourself time and space to center your higher self, how can you know what you really want? It's time to give your soul a chance to chime in.
Virgo
"If you want something done right, you have to do it yourself" is an overrated concept for you right now, Virgo. With the new moon hitting your house of community, you'll find that teamwork really makes the dream work. Surrender the need to control every aspect of a situation—whether at work or in your social life—and embrace the quirks (and perks) of true collaboration.
Libra
If you've felt stagnant when it comes to your work life, Libra, then this new moon in your career sector will offer you an exciting chance to embrace some changes. New opportunities are rolling in, so be ready to dip your toes into some fresh waters. But there's no need to dive in headfirst! Take time to feel things out and go with what seems like the safest and most assured bet.
Scorpio
Taking a leap of faith doesn't have to be reckless, Scorpio. In fact, right now, a calculated risk is the most sensible thing you can do. New opportunities to gain knowledge, expand your belief systems, and grow spiritually are sprouting up in front of you—but it'll be up to you to push yourself out of your comfort zone in order to fully embrace the adventures that lie ahead.
Sagittarius
This new moon could be a transformative moment for you, Sagittarius—although it might not be obvious from the outside. Use this deep and powerful cosmic current to set new boundaries for yourself and break open your heart in order to create more intimacy in your relationships. By being aware of your limits, you actually give yourself more emotional freedom to explore.
Capricorn
You're experiencing an important moment when it comes to partnerships, Capricorn; this new moon emphasizes the dynamics of your closest connections. You've got an opportunity to create more meaning in your relationships—whether that's by setting healthy boundaries or making a stronger commitment to someone you love. Be open to your emotions and those of others.
Aquarius
It can be easy to get carried away in the rigor of your work life and routine, Aquarius. But this new moon is a gentle but powerful reminder that compassion and self-care is just as important as anything else. Your daily vibe is shifting; you may find yourself rebuilding your schedule. So, use this opportunity to create more space for self-check-ins and authentic connections.
Pisces
Inspiration is flowing in your direction now, Pisces. This new moon in your house of romance and creativity is lighting up all sorts of fun and flirty feels. Don't let this moment slip away. Step things up in your love life or make a bold move creatively. An emotional person like you thrives when you can let your feelings show, and you can trust that the world is ready to receive them.
Lead photo courtesy of @broken_isnt_bad