February 2020 Leo Full Moon Horoscopes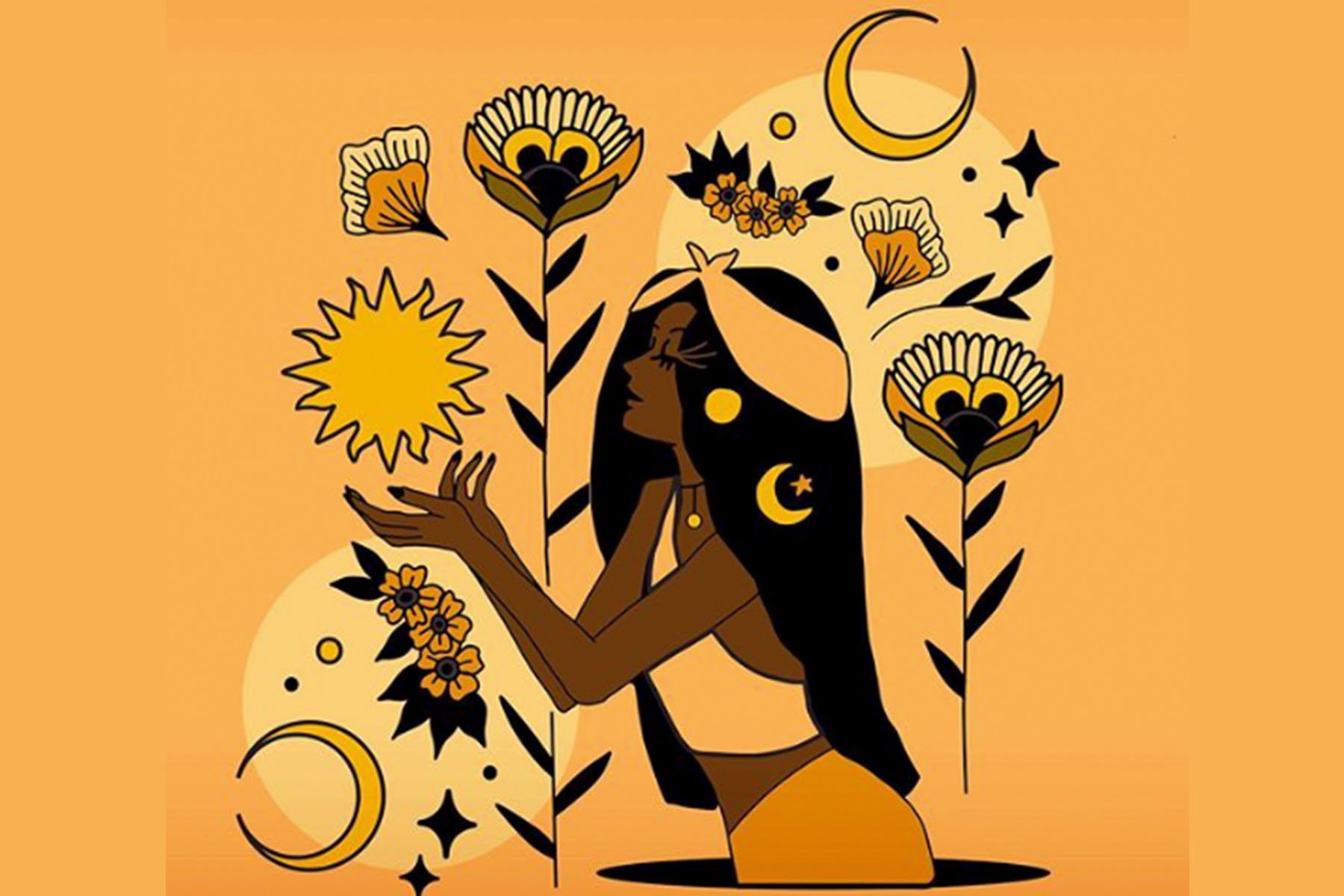 The full moon in Leo peaks on February 8 at 11:33 pm PT and—like a switch that's been flipped—we're ready for our close up. Leo energy is irresistible. This zodiac sign is smart and witty AF and can charm the pants off anyone they met, literally and figuratively.
Also playing a role in Leo's feature film this month is asteroid Vesta, currently in money-conscious Taurus and rubbing elbows with a party of planets that are hanging tight in Capricorn.
All of this practical, business-before-pleasure energy is sure to steal some of the fun from Leo's sails. But we don't need to deprive ourselves of a little action. If we're feeling the need for a get together, we're just asked to keep it practical. After all, who's going to clean up after the night's festivities? Or pay the credit card bill later in the month? Did you really need to spring for caviar and white truffles?
Perhaps we could harness Leo's tenacity and business-minded Capricorn energy to make some bold moves in our careers. Leo's charm can go a long way in wooing our boss into giving us that much earned promotion or maybe we're ready to go full alpha by branching out on our own.
Here's what each sign can expect from the Leo full moon.
How the Full Moon in Leo Will Affect Your Zodiac Sign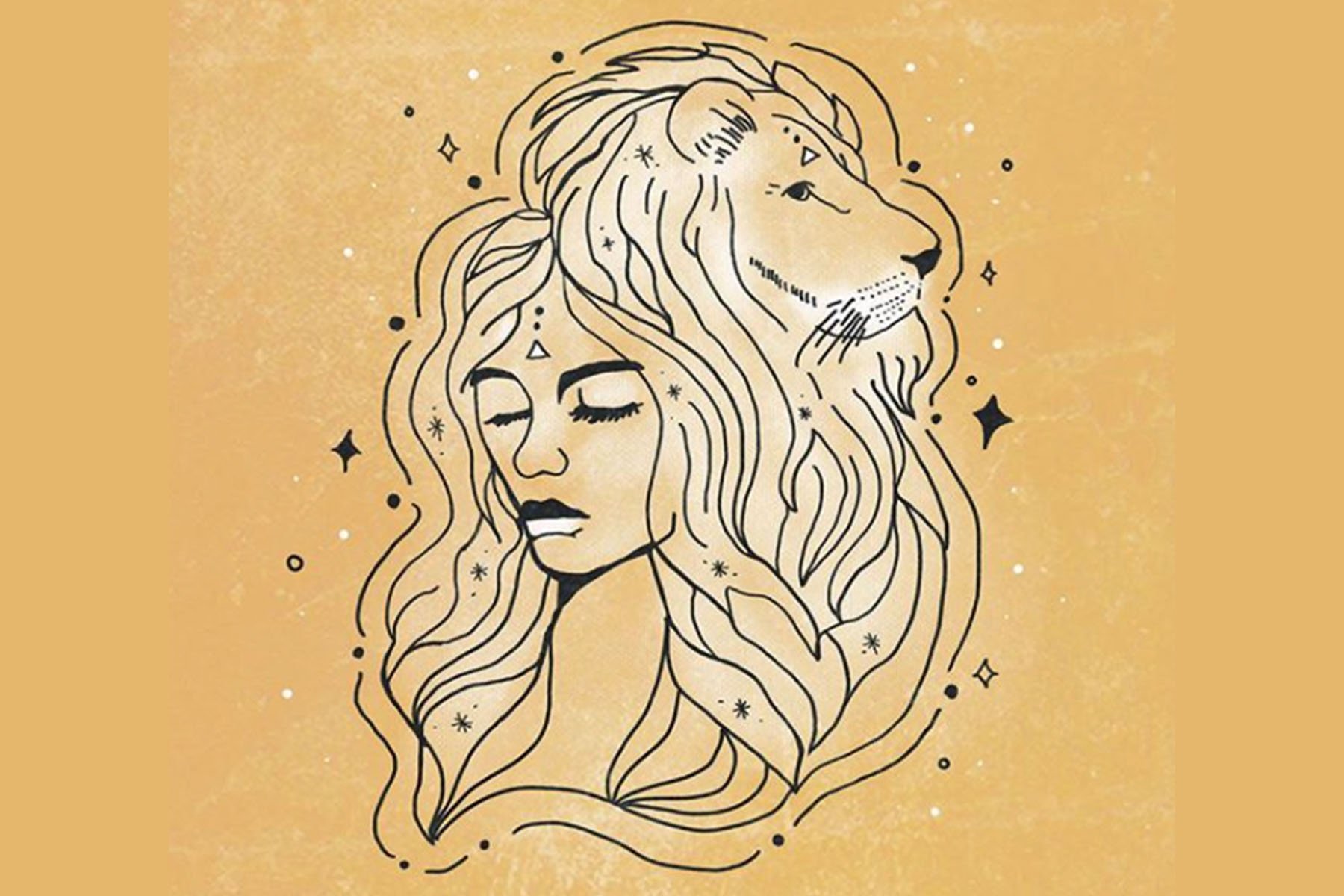 Courtesy of @becca_reitz
Aries
It's time to get out there and get a little pleasure pop, Aries! With the full moon rocking your playful fifth house, it's time for you do whatever feels fun and pleasurable. With the glow up this full moon is giving you, you'll have no trouble catching lots of attention.
Taurus
Feeling ready to live life from the bedroom? With the full moon in your foundational fourth house, you're ready for some action so long as it doesn't require that you leave the comfort of your four walls. Why not get your hygge on and invite over your besties for a chill night in?
Gemini
With the full moon rocking your chatty third house, you could find communication a little extrasharp today, Gemini. Leo gives you zero patience when you sense someone is being less than forthright. Before you're desperately trying to eat your own words, keep it calm and speak from the heart.
Cancer
Is it time to update Casa Cancer? With the full moon taking place in your second house of worth and value, you're ready to make your home a reflection of who you are. Out with the cheaply made knick-knacks you've been collecting for years, and in with a few investment pieces that reflect who you are today.
Leo
Who says that playing with fire can't be fun? You've made an art of it. Now, with the full moon in your first house, it's time to show the world what you're made of. Put yourself out there. Go big and go bold because you've got major manifesting mojo at your fingertips.
Virgo
With this transit taking place in your cycle-closing twelfth house, it's time to brace yourself for some change. I know you take to change as a cat does to water, Virgo, but it's time to admit that this cycle is over. Whether it's a relationship, a job, or simply a way of living, you have to boot the old to usher in the new.
Libra
It's about you and your besties, Libra, with the full moon taking place in your eleventh house. If you can, get your dance on and take a salsa class together. Got friends spread out far and wide? Schedule a Zoom date and catch up together with your drink of choice.
Scorpio
Are you ready for that spotlight? Your career sector is getting quite the glow up and not a moment too soon, eh, Scorpio? With the full moon in your tenth house, it's time to make yourself "gramworthy" at work to get your glow on. Get ready to be noticed by those who matter at work; there are major advancements on the way for you.
Sagittarius
It's time to pack your bags and head out on the open road, Sagittarius. Your sign loves a good adventure, especially one that is as spontaneous as you are. Right now, with the full moon in your ninth house, your wanderlust is at its peak and it's time to get the heck out of dodge. Go bold: Choose someplace warm and be sure to make quite the entrance once you arrive.
Capricorn
Sexy sure does look good on you, Capricorn and while the full moon is hanging tight in your eighth house, you're more than willing to embrace this sultry side to you. It's about time others saw you in this light as well so get out there and have some fun. Catch eyes and some digits while you're at it.
Aquarius
Your special someone doesn't stand a chance at resisting your charm today, Aquarius. With the full moon in your partnership zone, you're feeling uber confident and ready to put it all out there. Share those feelings, show them some affection, and see where the night takes you.
Pisces
It's not too late to get moving on those New Year's resolutions, Pisces. Now with the full moon in your health and wellness sector, it's time to get your beast mode on in the gym. Schedule a massage for after and take a good look at your daily routine. A few gentle tweaks will help you feel more aligned and productive.
Lead photo courtesy of @becca_reitz