Here's Why You Should Totally Try Erotic Hypnosis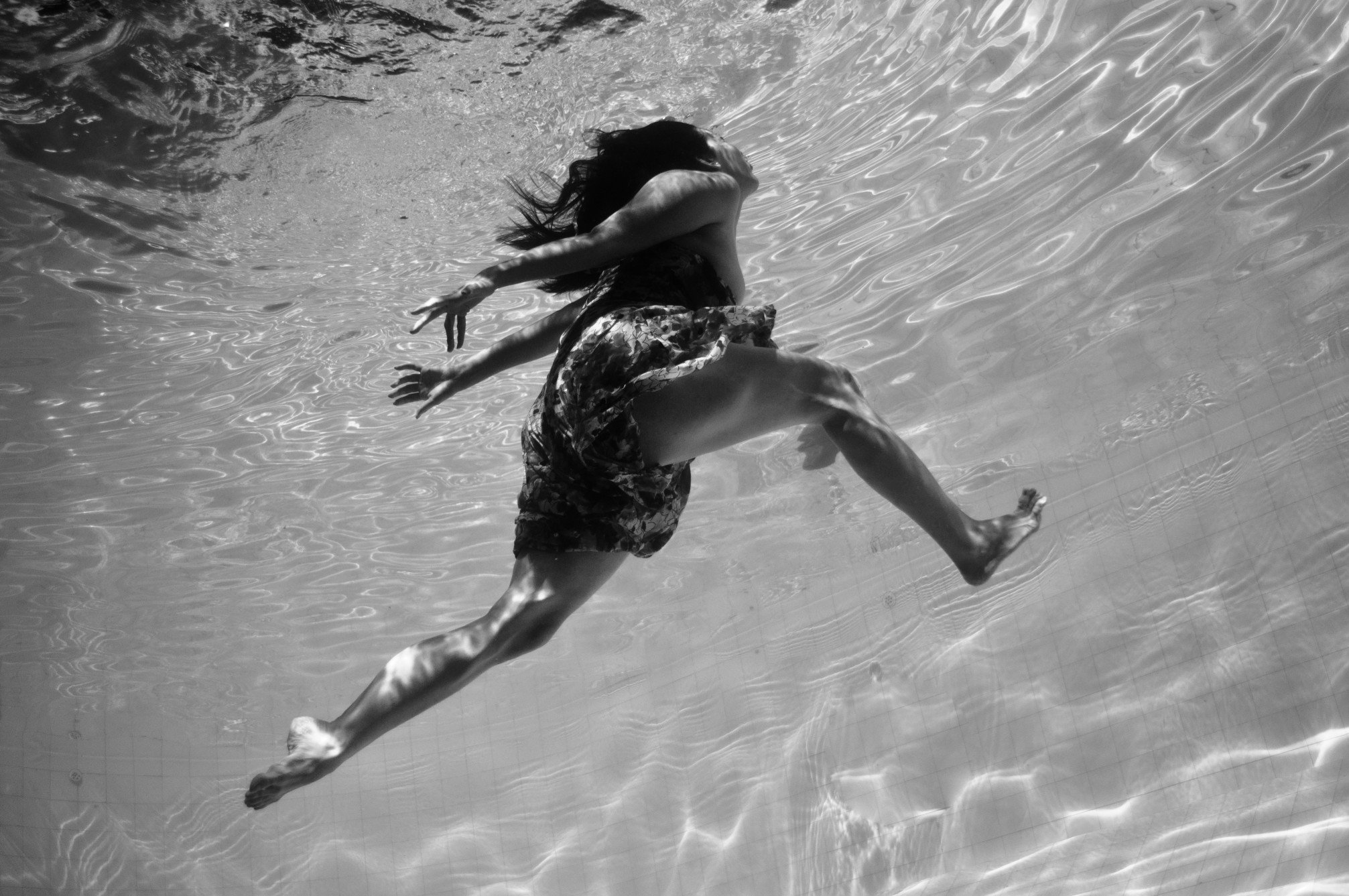 Last month, I was at Desire Riviera Pearl, a sexy clothing-optional resort located on the Mayan Riviera near Cancun, Mexico. While checking in, I noticed a pamphlet for something called The Amrita Experience. Hosted by two hypnosis professionals, the workshop promised to help create a deeper connection with my partner and better orgasms through…yes, hypnosis. The only problem: I don't have a partner—I was there with my bff—and while intriguing, the idea of being hypnotized kind of terrifies me.  
With that said, I've been curious about hypnosis ever since a friend used hypnotherapy to treat her anxiety. However, aside from that one particular friend, the only other person I know who's been hypnotized is my Mom. Growing up, she liked to talk about the time she got hypnotized at the State Fair and the hypnotist made her bark like a dog in front of hundreds of people (at 68, she's still not over it). When I read that the hypnotists hosting the workshop specialized in "hands-free orgasms," I started to think that maybe barking like a dog in front of a bunch of strangers wouldn't be the worst thing that could happen.  
When my friend and I walked into the workshop the next afternoon—it was held in the resort's disco!—we almost turned around and walked right back out. Spread across the lit up dance-floor were a collection of mattresses and half a dozen couples in various stages of undress. The room smelled intensely of lavender and patchouli. Dreamy new-age music played in the background. What had we gotten ourselves into!?  
Get personal guidance in love, money, and more for the next 12 months.
As we attempted to get comfortable on the last available mattress, our hypnotist hosts—a man and a woman—assured us that it was okay for non-couples to participate and that the experience didn't have to be erotic unless we wanted it to be. As they explained, the point of the workshop was to show "how to use your imagination and a simple breathing technique to change the way you want to feel at any time." They'd guide us through some breathing exercises before doing a hands-on demonstration where they'd take a willing volunteer into a "deep relaxation trance state."  
Considering how nervous I was about this workshop, I have no idea why I decided to raise my hand—maybe the hypnosis was working already?! The hypnotists instructed me to take a seat in front of the class and close my eyes. For the next 10 to 15 minutes, the male hypnotist spoke to me in a soothing voice and encouraged me to relax.  
I wasn't until he said, "when I ask you to open your eyes, you're not going to be able to" that I knew the process was working. Lo and behold, I couldn't open my eyes to save my life.  
Things got a bit sexier when he asked me to allow my energy to move to my nether regions. While I wasn't looking to have a hands-free orgasm in front of a room full of half naked couples, I wasn't opposed to it. But every time I'd start to feel a slight tingle in that area, I'd get pulled out my trance by the hypnotist's warm breath that smelled suspiciously like the queso fundido from the all-you-could-eat buffet. An orgasm wasn't in the cards, but I still came out of the trance with a deep sense of full body relaxation.  
Read This Now: I Partied With a Psychic and It Was the Best Thing Ever
 To close the workshop, the hosts offered to show us a hands-free orgasm. As the female hypnotist took a seat, she told us, "my partner here can get me to orgasm in just over a minute." She explained that once she was in a trance state, her partner would use a trigger phrase or "anchor" and she'd begin to orgasm (now, this I had to see).  
When the male hypnotist said the words, "please come for me," her face flushed, her breath quickened and she gripped the chair for dear life; moaning loudly as her whole body convulsed in orgasm. File this under: things I'll never unsee or unhear.  
Was this orgasm real or just a clever party trick? That's something I'll never know for sure. What's important is that I walked out of that room giddy and deeply relaxed. Partner or not, that's exactly how I want to feel on vacation.  — By Simone Paget
Simone Paget is a freelance writer based on the West Coast of Canada. She's a nationally syndicated sex and relationship columnist for the Toronto Sun and the author of the blog SkinnyDip.ca. Her work has appeared in/on publications such as the Washington Post, Elle Canada, Food Network, Reader's Digest Best Health and The Toronto Star. For more adventures and insights, find her on Twitter and Instagram.
Photo via  @flaviocosta via Twenty20