Daily Horoscope for Thursday, January 25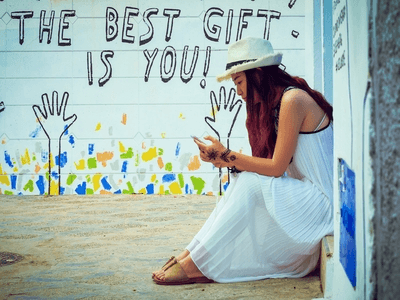 The end of January is in sight! All signs have had unique challenges, and short days, long nights, and cold weeks may have made the month seem neverending. Today, you may feel a shift, as if a window has opened. This is a glimpse of what to expect in the month ahead. It's also a sextile between Mercury and Jupiter, which gives you some perspective you may have been lacking. The moon is still in Taurus, and while today may not be "exciting" in the traditional sense of the word, expect it to be pretty comfortable for all signs. Here, what else to expect for all star signs for Thursday, January 25. 
Aries Daily Horoscope
With the moon in your resource sector, you're focused on getting things done. You're in a good mood, and all signs are agreeing with you. It's a great day to just focus and enjoy what you have. No need to be the rock star; sometimes being the team player is pretty damn good, too. 
Taurus Daily Horoscope 
The moon in your sign cranks up your appeal. You're friendly and flirtatious, and you have a magnetic attraction to others. Someone who you've been interested in, either in a personal or professional capacity, finally returns attention. Everything good is worth waiting for, and today reminds you of that. 
Gemini Daily Horoscope     
Mercury in your sector of hidden matters dredges up all the big questions. Pluto is also pushing you, and you may find yourself stuck on various "why's" and "why nots." While the questions are good and valid, the way of approaching questions may not be. You can question your past behavior without punishing yourself. Remember, your past self is still you. Forgive that person, then move on. 
Cancer Daily Horoscope
As Mercury and Pluto align in your partnership sector, things are getting serious when it comes to romance. You may find yourself in an intense conversation you didn't expect, or may find a minor disagreement to become a major fight. Get through it. Avoidance isn't the answer. The best way forward is being clear-eyed and being able to confidently move forward in the direction of your dreams. 
Leo Daily Horoscope
You've been running away from the truth for awhile, Leo. There's something you haven't fully faced up to, and it's holding you back in more areas of your life than you know. Being honest with yourself is the first step. You're brave enough. Trust yourself. 
Virgo Daily Horoscope
Today can be an intense mental day, and you may feel all your emotions. This can annoy you, especially when you try to figure out why you're feeling this way. Your way through is to stop trying to figure out the why. Things are as they are. Go with it.  
Libra Daily Horoscope
You want answers, but the universe isn't quite ready to give them to you yet. Trying to push for answers will only result in frustration. Focus on what you can control. Making plans for a packed weekend could be optimal. Too much downtime means too much thinking. 
Scorpio Daily Horoscope
You're a prime communicator today, Scorpio, and a lot of people need to hear your message. Today is a day where you're pretty intensely focused on a fire that may have come up at work. You do have to work with others to fix this, so stick to making and communicating a plan. It's better to be right and get things done than to be right and need to prove it before everyone does what you suggest. In other words, don't gloat, just do! 
Sagittarius Daily Horoscope
A Mercury-Pluto alignment brings a major issue to your attention and ratchets up tension. Yes, this is stressful. Yes, you'll get through it. Focus on the issue at hand and don't get caught up in interpersonal drama. Everyone is on edge but the important thing is getting through the day. 
Capricorn Daily Horoscope
Mercury and Pluto in your sign means you're the subject of conversation, Caps. This could be a good thing, an okay thing, or a bad thing. If you do think you're the discussion of gossip and it's because of something you know you did, it's best to go straight to the source and own up. Otherwise, try to not let any gossip bother you. Everyone talks about someone sometimes. Focus on your closest circle and know that some people have your back no matter what. 
Aquarius Daily Horoscope 
Mercury and Pluto align, giving you new motivation to finally (finally!) tie up loose ends. A fresh perspective can help you solve a problem that's been plaguing you for weeks or even months. Today is a day of action, and it's also a day to close the book on a chapter of your life. It may be an emotional day, but pushing through it will be rewarded. 
Pisces Daily Horoscope
Today is a great day to turn over a new leaf and do things differently than you have before. Today is about new routines, new habits, new coffee orders! The more you break out of your comfort zone and live on the edge, the more you'll discover about yourself. Ready, set, go!
Want more spirituality, mysticism, and advice for bringing your spirit to the next level of awesome? Follow us on Instagram.
Live a Stylish, Magical Life With Horoscope.com's Latest Article: 
Using My Intuition Was the Best (and Hardest) Thing to Happen to My Love Life