Daily Horoscope for Saturday, March 24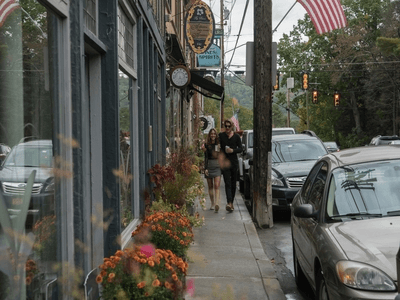 A quarter moon in Cancer stirs up emotional drama across all signs, especially when a Sun-Mars square causes conflict across the board. You may feel quick to anger, and this is also the type of day where things just go wrong. Through no fault of your own, things break, misunderstandings crop up, and why won't your phone work properly? Try to rise above the petty annoyances and focus on what really matters. The "big deal" things that occur aren't that big of a deal. Promise. Here, your daily horoscope for Saturday, March 24.  
See the future. Know the future. Download your premium astrology report today. 
Aries Daily Horoscope
You're feeling on edge and confused, and may feel like you want something to get solved now. Can you slow your roll a bit? That urgency is mostly stemming from your own head — you have a lot more time and flexibility than it may seem. 
Taurus Daily Horoscope 
Second guessing advice you get isn't suspicious, it's smart. You may not be getting the full story, or the best opinion. Trust your gut, but again, it may be a good day to hold off making a decision. More info may be needed, and you're the one who has to find it for yourself. 
Gemini Daily Horoscope      
Don't hold back, Gemini! You can get what you want, but that self-doubt is dragging you down. Today is a day to truly run toward the direction of your dreams — you may be surprised at just how much gets accomplished when you put a plan in action. 
Cancer Daily Horoscope
The quarter moon is wreaking havoc in your relationship sector, Cancer. Be careful how your actions come across to others — you may be more confrontational than you think, which could be driving people away. 
Leo Daily Horoscope
You're trying to take on too much, and may be getting overly defensive when people are simply pointing out observations. Some deep breathing and consideration may be in order. You don't need to do everything to be awesome. 
Virgo Daily Horoscope
This quarter moon holds secrets, Virgo. What will they reveal? Listen to your intuition, and stop holding on so tightly to the plan. Everything is working as it should! 
Libra Daily Horoscope
Compromise is everything, Libra. Yes, you're a pro at compromising, but it doesn't count if you're totally ignoring your own wishes. You may need to go back to the issue and ask for a little more.
Scorpio Daily Horoscope
Conflict is inevitable, Scorpio, and you may do well by being a little less forceful than usual. You can still make your point, but less is more. No one wants to be proven "wrong," so give the other person an out.
Sagittarius Daily Horoscope
You're listening to other people, which is good, but may feel overly invested in their opinions. You do you, Sags! You may feel like you have to justify your reasons for doing something, but trust us: You don't. 
Capricorn Daily Horoscope
Chill out, Caps! You've been pushing full speed ahead, but something has to give. Be kind to yourself, and know that downtime may be invaluable for actually being productive at the beginning of the workweek. 
Aquarius Daily Horoscope 
It's time to focus on your to-do list, Aquarius. You're overwhelmed, exhausted, and may feel like you need to burn the midnight oil. But do you? Some smart scheduling may do the trick. 
Pisces Daily Horoscope
You may feel frustrated over a past hurt. How much of this is you, and how much is Mercury? While you may be tempted to bring it up, the stars suggest the best course of action is to let your hurt go and move on.
See the future. Know the future. Download your premium astrology report today. 
Read your weekly horoscope here. 
Read yesterday's horoscope here. 
Want more spirituality, mysticism, and advice for bringing your spirit to the next level of awesome? Follow us on Instagram.
Live a Stylish, Magical Life With Horoscope.com's Latest Articles:
The Easy Trick for Owning Your AM
A Magic Spell Anyone Can do To Achieve What They Want 
Why the Fool Card Matters In Tarot and Why to Memorize Its Meaning
Star Crossed Love: Ditch the List and Find the One
This Crystal Can Help You Become a Goddess