Daily Horoscope for Saturday, February 24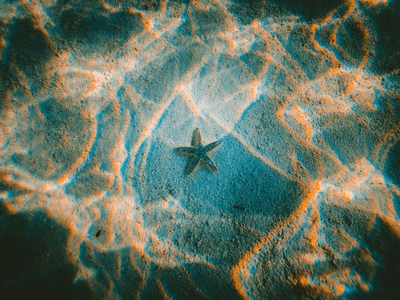 Sometimes, all you need is the weekend, and the weekend can sometimes be a surprising conduit for solving work issues. You have time to think, problem solve, and emerge on Monday better, smarter, and ready to take on the work week. Or at least that's the case this weekend. You may have an issue from the work week that you've dragged into the weekend, but a Venus-Mars square can lead to a breakthrough. A Cancer moon allows you to honor your emotions, and you may feel like you're finally seeing a pattern to a bunch of disparate events in your life. In short, for your subconscious, it's a working weekend—which is an excellent thing. Here, the daily horoscope for all star signs for Saturday, February 24.
Want 2018 to be the best year ever? Start prepping now with your 2018 horoscope!
Aries Daily Horoscope
Venus sparkles in your sign, and something new is brewing, either on the job front or the relationship front. You're captivated and enchanted by the new, and may feel like you have boundless energy. That's all lovely, but remember that the same old stuff in your life is worthy of attention, too! 
Taurus Daily Horoscope 
You could get stuck in a tricky situation, especially if you're acting based on a rumor. It's best to go straight to the source and approach with caution, as a tangled mess of planets in your social sector foreshadow confusion and conflicrt. Before you open your mouth, ask yourself: Why do I need to know this? 
Gemini Daily Horoscope      
You may feel overwhelmed, and your schedule may feel like it's ready to burst. You don't necessarily need to cross anything off your plate, but it may be beneficial to break down assignments into 10-minute tasks. Doing some work this weekend could make you feel less overwhelmed come Monday. 
Cancer Daily Horoscope
You may find yourself in a snarl when it comes to future travel plans. You're very idealistic about how you envision this trip, but it may be smart to lower your expectations or lose them entirely. And remember: The other people heading on your trip deserve a voice, too. 
Leo Daily Horoscope
Beware fights, Leo. Today is a day you may need to capitulate or "let" someone else win. You like being right, and you occasionally may be guilty of belaboring a point. This is one of those weekends. It may be better to just let things go and keep the peace; this fight won't be easily resolved and the person you're fighting with is just as stubborn as you are. 
Virgo Daily Horoscope
Dreamy Neptune may be messing with your judgment. This could be a lovely romantic weekend, but keep your heart close. If a situation is right, it's right, but you'll have a clearer view late next week. For now, have fun, but take all promises with a grain of salt. 
Libra Daily Horoscope
Oh Libra. You are idealistic and always believe that things could change. But remember: You can't change people. If you're stuck in a tricky situation, or feeling like someone would be so perfect if … then it's time to let them go and move on. It may hurt, but it's much better in the long run. 
Scorpio Daily Horoscope
It's a good weekend to nurture yourself, Scorpio, and it also can be a good weekend to invest in yourself a little bit. If you've been thinking of a class or program to sign up for, this is the weekend to do so. You may be tempted to spend your money on material things, but diverting your funds to this endeavor is far better. 
Sagittarius Daily Horoscope
You may feel like you've been pulled into a disagreement that has nothing to do with you, but now that you're in it, you may be needed to help the parties that are truly involved reach a compromise. Stay as neutral as possible and let this situation be a lesson for stepping back in the future. 
Capricorn Daily Horoscope
Mercury and Neptune may muddle a message you thought was straightforward, plunging you into communication confusion. Before a crisis occurs, take a break and a deep breath. You may find yourself more invested in an idea or situation than you thought you were, and may need to make sense of your own feelings before you explain them to others. 
Aquarius Daily Horoscope 
You have a bunch of cool social plans headed your way, Aquarius, and it may be tough to figure out which one to say yes to, as you may hurt someone's feelings if you turn them down. It's time to truly think of the invite that will help you grow the most. You've done a lot of same old recently, and shaking things up is key. 
Pisces Daily Horoscope
You want to relax. Your boss—or your partner—has other plans. While you could always say no, you have to assess the pros and cons of doing so. While having firm boundaries is important, in this case, it may be best to give a little, as you can get the favor returned down the line.
Make 2018 count with your premium, exclusive horoscope!
Read yesterday's horoscope here. 
Read your weekly horoscope here. 
Read February's horoscope here. 
Want more spirituality, mysticism, and advice for bringing your spirit to the next level of awesome? Follow us on Instagram.
Live a Stylish, Magical Life With Horoscope.com's Latest Articles:
Happy Chinese New Year! What Will the Year of the Dog Bring Up For You?
The Aquarius Solar Eclipse was Everything. Here's Why
Want Big, Bright, Beautiful Love? Here's How to Find It
Why I Taught My 7 Year Old to Read Tarot
4 Strategies to Clue Into Your Subconscious