Daily Horoscope for March 27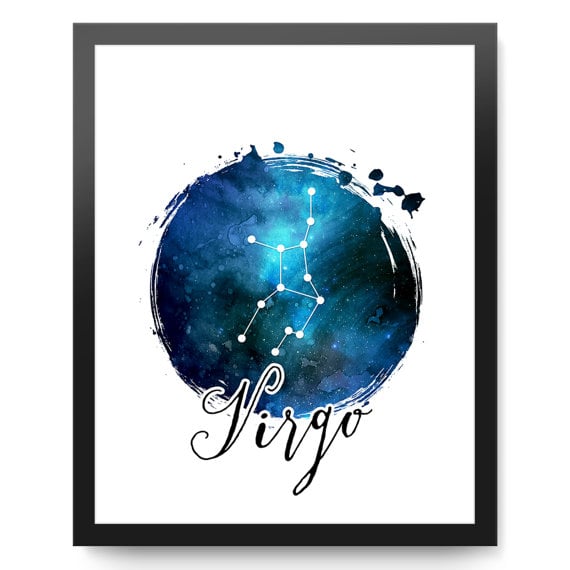 A lovely Leo moon lets us be our best selves, while a trine between the moon and Mercury allows all signs to get over their fear of what they want to say and allow their voices to be heard. You don't need to worry about the right words. Open your mouth, and the words will come — living moment to moment is the way to win the day. Here, daily horoscopes for all signs for Tuesday, March 27. 
See the future. Know the future. Download your premium astrology report today. 
Aries Daily Horoscope
You don't need to act, Aries! Don't know what you're doing? Just say so. Pretending may be more trouble than it's worth. It's okay not to know, and being a bit vulnerable or unsure may actually win you points.
Taurus Daily Horoscope 
Dreams are everything, but it might be smart to hold your observations close to the chest. People may drag down your idea before it's fully formed — let things unfold a bit and do some legwork on your own before you share your thoughts with others.
Gemini Daily Horoscope      
Friend issues may be tricky — but you also may need to hold a mirror up to your own behavior. Are you saying one thing and doing another? If so, that needs to stop now. You may need to let go of expectations of what friends "should" do, and take them more at face value. 
Cancer Daily Horoscope
Mercury is wreaking havoc in your life, but at least you're not bored! You may be overly reliant on plans, feeling overly upset when plans change. The more you can allow the winds of change to work their magic, the better and more relieved you will feel.
Leo Daily Horoscope
The moon pushes you to a decision. It may not be ready or polished, but you've gotta take the leap, Leo. You'll feel relieved when you do, as you may have been holding yourself back more than you think.
Virgo Daily Horoscope
Working with others gets dicey today. You may need to get a bit more firm than you usually like to, especially if it relates to someone not pulling their weight as they should. You don't want resentment to build. 
Libra Daily Horoscope
The sun and Saturn form an awkward angle. You want to move ahead. You're holding yourself back. What do you do, Libra? If in doubt, look to your to-do list. This is a week when taskmaster Saturn wants you to think about the shoulds, so working on deadline-driven obligations may be the smartest strategy. 
Scorpio Daily Horoscope
Misunderstandings abound, and you may feel hurt over something that truly is an honest mistake. It may be smart to take a step back and not engage, especially if you feel like you're in fight mode. 
Sagittarius Daily Horoscope
Money is on your mind, Sags. You may feel like you're being pressured to spend a lot — hold off. There are better deals, and you're not missing out by not putting down the cash Promise.
Capricorn Daily Horoscope
You're focused on everyone else's business but yours — time to turn your eyes back to your own paper, Caps. Things are going on that you're trying to avoid, but trust it's so much better to just bite the bullet and get sh*t done! 
Aquarius Daily Horoscope 
Slow and steady, aka your least favorite way to approach a situation. You want things fixed now, but it's not going to happen, Aquarius. You are making progress, it's just a slow uphill trudge. You'll make it! 
Pisces Daily Horoscope
Time to set some boundaries, Pisces. People may be lowballing you, it's time for you to stand up and ask what you deserve, especially regarding finances. 
See the future. Know the future. Download your premium astrology report today. 
Read your weekly horoscope here. 
Want more spirituality, mysticism, and advice for bringing your spirit to the next level of awesome? Follow us on Instagram.
Live a Stylish, Magical Life With Horoscope.com's Latest Articles:
The Easy Trick for Owning Your AM
A Magic Spell Anyone Can do To Achieve What They Want 
Why the Fool Card Matters In Tarot and Why to Memorize Its Meaning
Star Crossed Love: Ditch the List and Find the One
This Crystal Can Help You Become a Goddess