Daily Horoscope for December 28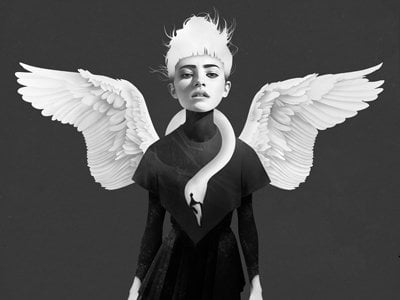 The moon in Taurus makes all signs feel lazy, sensual, and self indulgent. Today is a great day to settle, relax, and enjoy everything the season has to offer. Cuddle up under the covers and don't put on real pants. A Venus-Saturn alignment could illuminate your love life. Remember: Your partner or potential partner want to see the real you. Here, what else to expect for your daily star sign horoscope for Thursday, December 28.
Want 2018 to be the best year ever? Start prepping now with your 2018 horoscope!
Aries Daily Horoscope
Venus at the top of your chart inspires you to get your life in order. You sometimes put on a front with a romantic partner, but it's a great time for them to see the real you, and you may want to enlist them to help break a bad habit you would like to let go of. Remember, vulnerability leads to closeness. 
Taurus Daily Horoscope 
The moon in your sign inspires you to turn over a new leaf. You're doing a lot of internal work today, Taurus, and it's time to be up front about who you are and what you want from others. No more beating around the bush. 
Gemini Daily Horoscope      
For the next two days, you're feeling extra ambitious and intense. You may be wrapping up a project or pursuing a personal goal. Go for it. You have the weekend to relax and NYE to celebrate. 
Cancer Daily Horoscope
The moon in your social sector highlights friendships. You may find a friend to be key in introducing you to a work or romantic contact. Stop keeping your circles so separate. 
Leo Daily Horoscope
You're focused on your career, and may feel frustrated things aren't moving as quickly as you want, especially if you're gunning for a promotion or new job. Trust things will work out. For now, focus on what you can control.  
Virgo Daily Horoscope
NYE is on your mind, and it's an excellent day to make and solidify plans. You tend to prefer smaller gatherings, but the stars say a big bash could be especially beneficial and fun if you play your cards right. 
Libra Daily Horoscope
Libra is in a prime position today. You feel comfortable, confident, and supported in love, and you're done with a long period of introspection and overthinking. Less talk, more action is the order of the day and week. 
Scorpio Daily Horoscope
You've had a tricky month, but the moon in your partnership sector allows you to relax. Today is a great day to take stock of what you have and who's in your life, and focusing on socializing and less on problems is the order of the day. 
Sagittarius Daily Horoscope
The moon in your health sector encourages healthy habits, and asks you to step up to the plate. Show up to the gym, step on the treadmill (or whatever!) and focus on one minute at a time. 
Capricorn Daily Horoscope
It's your birthday month, and you're feeling more social and spontaneous than usual. Say yes! Figure out details later. After the year you've had, you need socializing. Enjoy it. 
Aquarius Daily Horoscope 
A connection between Mercury and the North Node gives you the clarity and direction you've been craving. You've been looking for a sign. Today, you find one. Be open to it and watch miracles unfold. 
Pisces Daily Horoscope
The moon is in your communications sector for two days. Don't wait on a big deal conversation. Today is the prime day to bring up an uncomfortable topic for a favorable resolution. 
Image by Ruben Ireland. Find his work on Society6. 
Make 2018 count with your premium, exclusive horoscope!
Want more spirituality, mysticism, and advice for bringing your spirit to the next level of awesome? Follow us on Instagram.
Want more info to tap into the power of your Zodiac sign today? Try these articles!
5 Rituals to Celebrate the Winter Solstice
Want to Suss Out Compatibility? Look to the Elements 
Your Favorite Holiday Traditions, Based on Sign
A No Cost Gift Strategy for Every Sign in Your Life