Daily Horoscope for December 26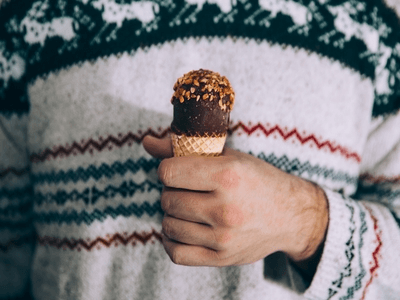 Venus in Capricorn gives today a "back to business" feeling for all signs. Feeling like you need to get sh*t done, without any time to breathe? You're not alone. Don't expect anyone else to know what you need—treat yourself today and keep in the holiday mood by working hard, and indulging a little. The moon in Aries allows you to turn over a new page. If you didn't feel like you had the "perfect" holiday, you are ready for a New Year's Eve do-over. Here, what else to expect for your daily horoscope for Tuesday, December 26.
Want 2018 to be the best year ever? Start prepping now with your 2018 horoscope!
Aries Daily Horoscope
The moon in your sign cranks up your ambition, as well as adds some pressure. You may feel under the gun to tie up loose ends before New Year's Eve. A schedule is everything today. 
Taurus Daily Horoscope 
You may feel like you're not catching a break, and may be under intense pressure to make some key decisions today, when all you want to do is relax. Blame Saturn in Capricorn. This is the "new normal," but it's up to you to learn how to handle the pressure. 
Gemini Daily Horoscope      
Today is a day to declutter your life in all sorts of ways. Simplicity rules, and you may find yourself organizing your closet. It's not only to make room for new gifts and it's not only cosmetic—you're ready to simplify and streamline your life in all areas. 
Cancer Daily Horoscope
With the Sun and Venus transiting past your partner zone, you may have found yourself getting closer to a newish date or feeling closer than you have in a long time to your current partner. Hold onto this feeling. Once the holiday magic is over and same old routines set in, how can you mantain this sense of closeness? It pays to develop a plan. 
Leo Daily Horoscope
Your home is still in your focus, and you may be trying to play diplomat between a few factions of relatives. Step out of the situation. As much as you may think you're helping, this situation may be best left for your family members to fend for themselves. 
Virgo Daily Horoscope
Venus in your sign makes you delight in pleasure all day today, and today may feel like a true holiday. It's a day to forget about the "shoulds" of the world and indulge in your carnal senses—why not eat ice cream for breakfast and stay in bed with bae all day long? 
Libra Daily Horoscope
Saturn puts pressure in your home sector. You may feel pressure from family members, or find yourself suddenly contemplating a major life shift, like trying for a baby or buying a house. Or you may be doing a hard look at your finances. Whatever it is, don't make any moves quickly—you have more time than you think. 
Scorpio Daily Horoscope
Mars in your sign has had you on edge all month, and that may be especially true in the past few days, when relatives and well-meaning questions may have put you extra on edge. Calm down, breathe, and give yourself plenty of time to de-stress, unwind, and breathe. 
Sagittarius Daily Horoscope
This has been a tough month where you've had to dive deep within yourself, so it's totally understandable you may want to breathe, have some downtime, and ignore the outside world. And you can! There's plenty of time to get up to speed in the new year, and right now, the planets want you to relax. 
Capricorn Daily Horoscope
Venus in your sign gives you a dose of romance, and you may find yourself taking some serious next steps in your partnership. Because Venus is in Capricorn, it wouldn't come without a dose of responsibility, so this may be a time when you're making big deal decisions with your SO. Remember to also enjoy the romance! Yes, buying a house together is a big deal but it's also a good thing. Find the fun. 
Aquarius Daily Horoscope 
This is a day for slowing down. Yes, you may have some work or loose ends to tie up, but resist the urge to go full speed ahead. You have time, and going slow, and only doing one or two things on your to-do list—but doing them well—could be much better than trying to do as much as possible. 
Pisces Daily Horoscope
You may be feeling a lot of pressure from a lot of different places, Pisces. Deep breaths. Everything will get done, but it's not up to you to do everything. It may be important to enlist others to help. 
Make 2018 count with your premium, exclusive horoscope!
Want more spirituality, mysticism, and advice for bringing your spirit to the next level of awesome? Follow us on Instagram.
Want more info to tap into the power of your Zodiac sign today? Try these articles!
5 Rituals to Celebrate the Winter Solstice
Want to Suss Out Compatibility? Look to the Elements 
Your Favorite Holiday Traditions, Based on Sign
A No Cost Gift Strategy for Every Sign in Your Life