Cancer Celebrity Stars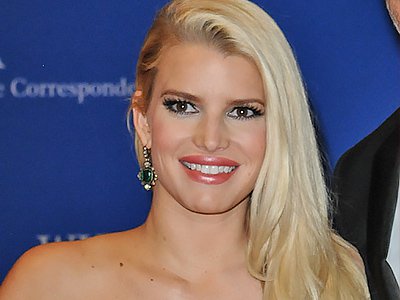 If you have a caring Cancer friend or family member, you have a treasure indeed. These nurturing souls worry when you go outside in cold weather without a coat, and bring chicken soup when you have the sniffles. Deep emotions are the specialty of Water Element Cancers. They are also moody! Cancers are extremely domestic, and love their homes. Money is important to Cancer natives, and so are possessions. Yes, Cancers can be hoarders! Cardinal Quality Cancer is driven to achieve success. However, ambition takes second place to family, and always will to the sentimental Sea Crab.
Jessica Simpson (July 10, 1980)
Jessica was born in Abilene, Tex. She started singing in a local Baptist church in her early teens, and was signed to a record label at age 14. However, the company went bankrupt shortly thereafter. Jessica switched to pop music at age 16, signing with Columbia Records. Jessica married singer Nick Lachey in 2002. In 2003, Jessica became a household name via the reality TV series Newlyweds: Nick and Jessica. Jessica starred as Daisy Duke in the movie Dukes of Hazzard in 2005. Cancer's astrological part of the body is the chest and stomach. Jessica is very voluptuous. She has stated it upsets her when tabloid journalists criticize her weight. Cancers can find it difficult to stay slim. The Moonchild may react to stress by overeating. Jessica and Nick divorced in 2006. Since then, she's had several high-profile relationships, including John Mayer and Dallas Cowboys quarterback Tony Romo. She is now married to ex-football player Eric Johnson, and they have two children.
Meryl Streep (June 22, 1949)
Meryl Streep is a true chameleon, in keeping with her expressive Cancer Sun Sign. Cancers are very receptive to the vibrations around them. Meryl is easily able to merge her personality into the roles she plays on stage and screen. Meryl graduated from Vassar College, and received her theatrical training at Yale School of Drama. She is the most nominated actress in Oscar history. Meryl first achieved critical acclaim via the movies The Deer Hunter and Kramer vs. Kramer , and won a Best Actress Oscar in 1983 for Sophie's Choice . The Devil Wears Prada , Doubt , and Julie & Julia , demonstrated her extraordinary acting range. Along with being an extremely busy actress, Meryl is a wife and mom. Cancers are homebodies, and Meryl has long shunned the Hollywood scene to bring up her four children in the country in Connecticut. Cancers are very devoted to their mates, and once they establish a family, their time and attention are given to their loved ones. Meryl's daughter Mamie is also an actor. Mom and daughter appeared together in the movie Evening.
John Cusack (June 28, 1966)
The 1980s were good to John Cusack, who starred in numerous cult classics! His more recent movie hits have helped keep him a prominent, beloved star. Cancers are very family-oriented, and John's love of acting began when he was a child, encouraged by his actor dad. John began honing his craft as an adolescent at the Piven Theater Workshop in his hometown of Chicago. John broke into movies in the 1983 flick Class . Success in the movies Sixteen Candles , The Sure Thing , Better off Dead , and Say Anything quickly followed. Cancers have an instinctive understanding of how other people feel and think. John's quietly nuanced screen portrayals established him as a noted character actor. John graduated to mature roles in The Grifters in 1990. He concentrated on developing theater projects in Chicago during the early 1990s. Cancers have nostalgic feelings for their place of birth. Yes, Cancers are very sentimental! John has a home in Malibu, Calif., but also maintains a residence in Chicago, as does his sister, Joan, also an actor. High Fidelity , and later Grosse Pointe Blank , which was developed by his company New Crime Productions, heralded John's screen comeback in the 1990s.
Lindsay Lohan (July 2, 1986)
Troubled actress Lindsay Lohan is currently celebrity fodder, but she started off her career as an accomplished child actress. Lindsay began modeling at age 3. She embodies the physical attributes of the Sea Crab. Her round freckled face, sparkling eyes, and expressive facial gestures translate easily to the silver screen. Lindsay achieved fame as a child actress in the movie The Parent Trap in 1998. Lindsay transitioned to teenage roles and was a big hit in the flicks Freaky Friday and Mean Girls . Cancers are ruled by emotion, thanks to their Water Element, and can go from glad to sad very quickly. Due to their extreme sensitivity, Cancers are often prone to seek escape from the stress of the real world. Lindsay has been to rehab, reportedly for substance abuse and mental disorders, several times. The emotional needs of a Cancer are very great, and they look to their families for support. Lindsay has strong ties to her mother Dina, sister Ali, and brother Dakota, although she is often on the outs with her dad, Michael. Lindsay dated Aaron Carter, a pop singer, and had a high-profile relationship with Samantha Ronson, a celebrity DJ.
Tom Cruise (July 3, 1962)
Superstar Tom Cruise is certainly driven to succeed, thanks to his Cardinal Quality. Tom has been on the fast-track since his earliest days in Hollywood. Tom is geared to achieve, but is also of the Water Element, and his family is very important to him. Tom briefly employed one of his three sisters as his publicist in 2004, and another sister homeschooled his two eldest children, Isabella and Connor. He has said his mom is his best friend! Tom's dad left the family when he was an adolescent. Cancers are very sensitive. Tom stated in an interview on Bravo's Inside the Actor's Studio that he dropped his last name because it came from his father. Tom initially wanted to be a priest, but caught the acting bug in high school. He hit the audition circuit, and won a role in the 1981 flick Endless Love . Next came Risky Business in 1983. The scene of Tom dancing in his underwear quickly made him a matinee idol! Tom went on to score big in movies Top Gun , The Color of Money and Rain Man .