The Best Paint Colors For Your Zodiac Sign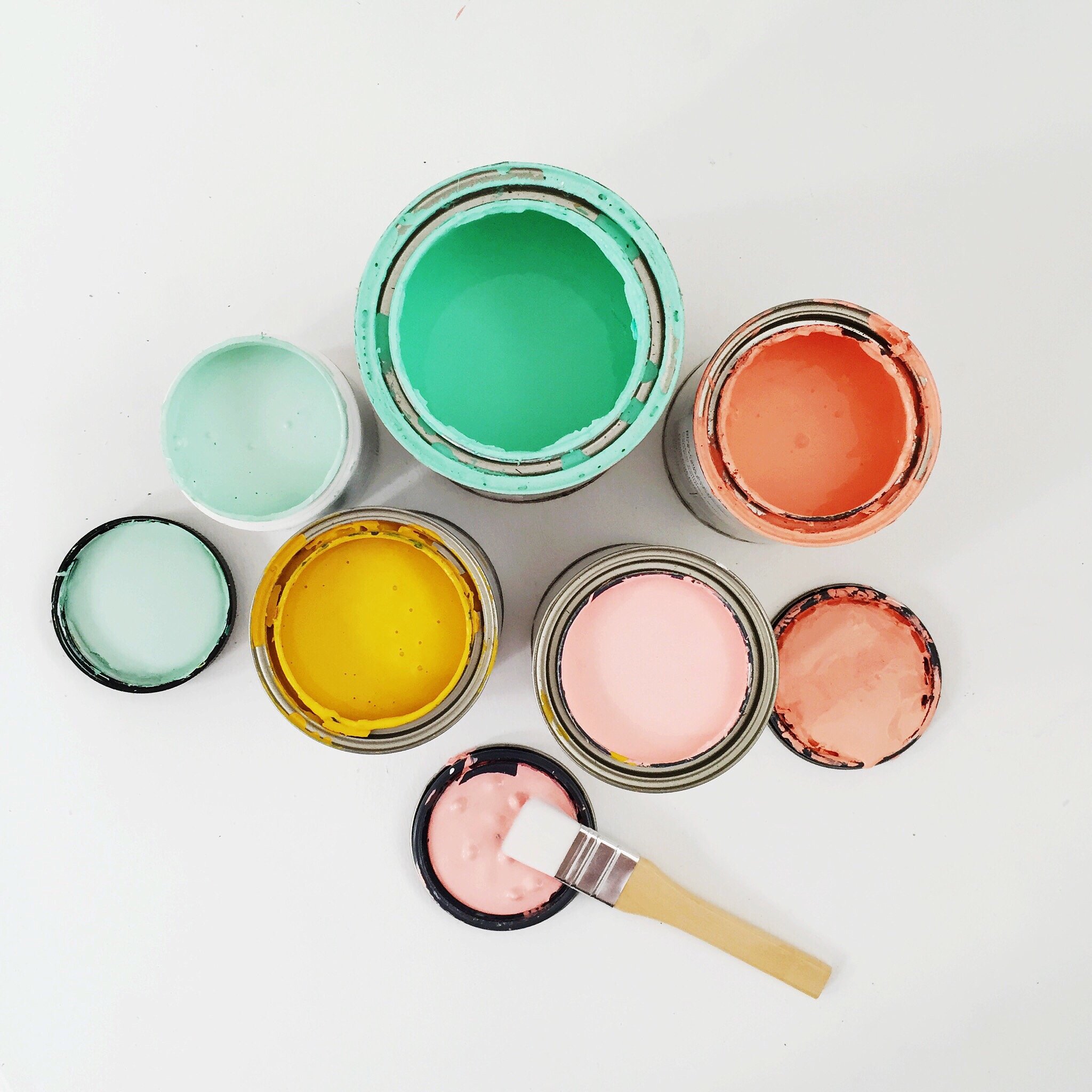 Your bedroom is your sanctuary, which is why it's essential to choose the perfect paint color for your walls that reflects who you truly are. Not only has it been proven that color has profound psychological effects, but it's also fun to get in tune with your personality—and what better way to do that than to choose a color according to your zodiac sign?
What color is your aura? Learn about your personal chakras…
While you might not be able to afford a professional decorator, everyone can check in with the cosmos for some insta-chic recommendations. Check out the best colors to paint your bedroom according to your sign—because even personal style is written in the stars.
Your power color is red because, like the true Aries you are, you say it loud and say it proud. However, even red can be a tad flashy for you. Stick to a palette in the red family, but choose a softer shade like a blushing rouge that is both traditional and modern. A classic yellow gold would also be a good choice as it would represent your courageous, leadership vibe.
Read this now: Understanding Your Birth Chart
Being the traditional Earth sign that you are, it comes as no surprise that you're chosen color is green. If you're looking for a modern look, choose a mint green shade. Want something more 'earthy'? Blacks and browns also suit your organic vibe.
You have an exciting, eccentric look that's all your own, which is why dabbling in vibrant shades of purples would suit your style. A sunny yellow would also jive with your curious and upbeat nature.
Read this now: Discover the Best Lipstick For Your Zodiac Sign
The queen homebody of the zodiac, you really do cherish the quiet serenity of your bedroom, which is why you need a neutral palette of whites and grays to make your bedroom truly feel Zen. Want a splash of color? A metallic silver or rose gold will make you feel luxe but right at home.
Your home is your palace, Leo, so you want it to reflect your bodacious style and your taste for everything royal. Of course, if you want to play it safe, choose gold like the queen you are but if you want to take a chance, try hot pink. It's a bold color that not only demands but is also flirty and feminine—just like you.
You have a practical yet elegant eye for style. Lean towards a palette that's timeless and can go with everything like classic navy blue. It's traditional yet it can also be modern when paired with browns and blacks (which are also in your earth sign family).
You love fashion and everything pretty, not to mention anything luxuriously feminine, which is why dusty pinks and creams are your best boudoir choices. In fact any type of pastel—from purples to soft greens—would work well with your sunny personality.
You're intense and moody, Scorpio, and you need your bedroom to be a place of reflection and rejuvenation. It's not a surprise then that your go-to shade is black. However for something less dark, you can opt for a deep grey or grey-black tone. Want a pop of colour? A dark red – think maroon – brings out your passionate side.
You're the traveler of the zodiac, Sag, which means you love a bedroom that best reflects your world travels. Earthy shades like beige and browns work well for you as well as lighter colors like cerulean blues and citrus orange. Anything that reminds you of the big world out there suits you just fine.
Read this now: 5 Ways To Maximize High Vibes In Your Home
You're the sophisticated-yet-simple sign of the zodiac, Cappy. You want your space to look timelessly stylish, but you also want it to look clean and fresh. You like a palette of fresh whites and creams and if you need a little color, you'd prefer a splash of black or dark grey. It's chic and classic, like you.
The unique and bohemian sign of the bunch, you prefer an eclectic vibe when it comes to your sacred space. Turquoise is pretty much you in a nutshell – cool and vibrant and exciting – yet you also dig blues and purples as they help bring you balance and call to your spiritual vibes.
You're a water baby, Pisces, so at heart you will always be naturally drawn to shades from the sea. Anything from sea-green to aqua blues to teals. These oceanic colors feel like home to you and will immediately bring you a sense of peace and harmony in the room where you need it the most. —By Brianne Hogan
Brianne Hogan is a Canadian writer who's obsessed with wellness, Oprah, and what lights you up. Connect with her on Instagram. 
Photo: Twenty20/@amandarydell