Avoid These Love Traps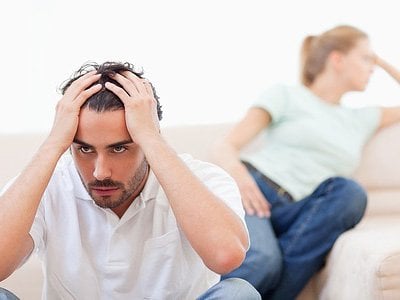 Love can be a beautiful and fulfilling experience, but it can also be fraught with challenges and obstacles. In the pursuit of love, it's easy to fall into traps that can ultimately lead to heartbreak and disappointment. In this article, we will explore some common love traps and how to avoid them.
Settling for Less Than You Deserve
One of the biggest love traps is settling for someone who isn't right for you. It's important to know your worth and not settle for anything less. When you settle, you may end up sacrificing your own happiness and fulfillment in the long run. Be patient and trust that the right person will come along at the right time.
Holding Onto Toxic Relationships
Another common love trap is staying in a toxic relationship. Whether it's emotional or physical abuse, controlling behavior, or constant arguments, toxic relationships can be detrimental to your mental health and well-being. It's important to recognize when a relationship is no longer healthy and to have the courage to let go and move on.
Ignoring Red Flags
When we're in love, it's easy to ignore red flags and warning signs that may indicate potential problems in the relationship. It's important to trust your intuition and pay attention to any feelings of discomfort or unease. If something doesn't feel right, it's important to address it and have an open and honest conversation with your partner.
Losing Yourself in the Relationship
When we're in love, it's easy to get swept up in the romance and lose sight of our own identity and interests. It's important to maintain your own sense of self and continue to pursue your own passions and hobbies. This not only helps you stay true to yourself, but it also keeps the relationship fresh and interesting.
Comparing Your Relationship to Others
Finally, one of the biggest love traps is comparing your relationship to others. Every relationship is unique and has its own strengths and weaknesses. It's important to focus on your own relationship and not compare it to others. What works for one couple may not work for another.
Love can be a beautiful and fulfilling experience, but it's important to avoid these common love traps. By knowing your worth, recognizing toxic relationships, paying attention to red flags, maintaining your own identity, and avoiding comparisons, you can create a healthy and fulfilling relationship that stands the test of time.