Celebrity Astro Profile
Josh Hutcherson
Born: 10/12/1992 - Union, Kentucky, USA
Like many child actors, Josh got his start in TV commercials, but soon made his way into movies like 2005's Zathura. 2012's Hunger Games put him back on the map as a sought-after actor, and he has many more projects coming as a result of his starring role. In his personal life, Josh is a balanced Libra who has lots of interests, like traveling, baseball and Indy Car racing. His Venus is in deep and loyal Scorpio, so although he hasn't settled down just yet, when he does, it will be for keeps.
Born the same day:
Hugh Jackman
Carlos Bernard
Hiroyuki Sanada
Luciano Pavarotti
Tom Guiry
Kate Beahan
All News about Her
Which Hunger Games Libra plays and works hardest?
Your sign of Libra isn't generally known for being super aggressive about life. But when it comes to Libra native Josh Hutcherson, all bets are off! He's into cars, bowling, soccer, running, basketball, rock climbing and playing guitar, but he's also a huge supporter of the Kentucky Wildcats and Cincinnati Reds.

Combining his acting with charity work is a must for Hutcherson. After his huge success in The Hunger Games, he co-founded the campaign "Straight But Not Narrow," supporting the LGBT community, and received a Vanguard Award from GLAAD for promoting equal rights. So very Libra!
Daily Planet Overview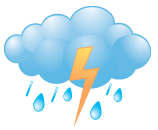 Planetary Index: 1/5