How Bulls can ease what-to-wear anxiety...
One of your sign's greatest fears when it comes to style is the worry about putting together outfits. You're drawn to individual pieces; that's no problem. But putting them together can create a challenge because you're concerned about matching and what complements what.

Don't over think. Your Venus ruler makes you intuitive when it comes to beauty. You may find that putting together a great outfit happens when you stay within a certain color palette, or just mix your favorite colors with neutrals like khaki, brown, black and denim.

You know what looks good on your body. From there, take baby steps to create outfits that really express who you are.

Hot Topics
Posted on June 17, 2016
You're smart, patient, and responsible... so why do you put yourself in danger, Taurus!? Yes, you....
More »

Love & Sex
Posted on June 17, 2016
In most cases the reasons for getting dumped are unclear at best, totally dumbfounding and...
More »

Hot Topics
Posted on June 17, 2016
When you find a way that works, why mess with it... right? Actually, that can be quite wrong and...
More »

Celebs
Posted on June 17, 2016
Taurus native Kelly Clarkson has enormous talent, in keeping with your sign's addiction to...
More »

Work & Money
Posted on June 17, 2016
Could you go it alone? You want to control your future. You're creative yet realistic. You're...
More »

Your Sign Rocks
Posted on June 10, 2016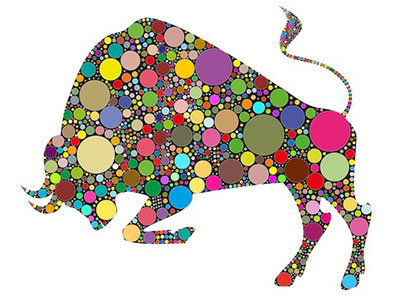 Think you know everything about your sign? I bet you don't know your tree, flower, or best cities!...
More »