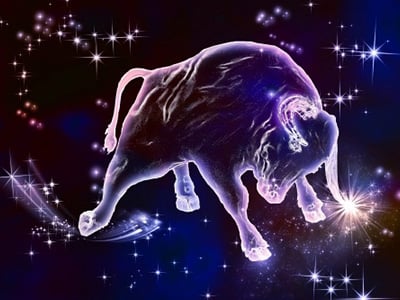 What, Scorpio? You should be a Taurus now?!
Yep, that's right, according to bestseller astrologer Joanna Martine's Scorpio, Sun Sign Series (a very interesting read btw), in order to feel completely fulfilled as a Scorpio, you need to tap into your astral alter ego, which is your opposite sign in the zodiac chart.

Taurus is the sign of money, possessions, values, and being grounded to earth. You share Taurus's need for a life of stability and security, but unlike the Bull, you get caught up in your intense emotions and let your complicated desires take control over you.

The truth might hurt, Scorpio, but you know perfectly how tight you hold on to a feeling, idea, person etc. By tapping into Taurus's practicality, sociability, and appreciation of beauty, you can actually open up more and avoid all the pain and obsession all those negative feelings cause you.

And just so you know, Taurus can mutually benefit from your awesomeness, but that, is another story...

Your Sign Rocks
Posted on June 23, 2016
You know it's true. Every time certain activity requires "teaming up with someone", some, or at...
More »
Love & Sex
Posted on June 17, 2016
Everyone gets dumped, even sexy Scorpios. For us, the classic "It's not you, it's me..." doesn't...
More »
Beauty & Style
Posted on June 16, 2016
Stones and crystals are not only timeless but they are also pretty, shiny, and always fashionable....
More »
Love & Sex
Posted on June 15, 2016
People say that revenge is bad. For Scorpios, this is a way to finish a story, to heal a wound, to...
More »
Hot Topics
Posted on June 14, 2016
I had a fight with a friend last night. She accused me of sooo many things and I am just not...
More »
Celebs
Posted on June 14, 2016
It is not surprising to find out that one of the most influential and brilliant women of the past...
More »