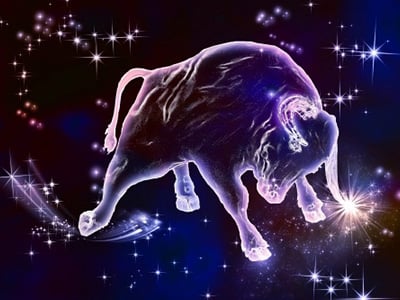 What, Scorpio? You should be a Taurus now?!
Yep, that's right, according to bestseller astrologer Joanna Martine's Scorpio, Sun Sign Series (a very interesting read btw), in order to feel completely fulfilled as a Scorpio, you need to tap into your astral alter ego, which is your opposite sign in the zodiac chart.

Taurus is the sign of money, possessions, values, and being grounded to earth. You share Taurus's need for a life of stability and security, but unlike the Bull, you get caught up in your intense emotions and let your complicated desires take control over you.

The truth might hurt, Scorpio, but you know perfectly how tight you hold on to a feeling, idea, person etc. By tapping into Taurus's practicality, sociability, and appreciation of beauty, you can actually open up more and avoid all the pain and obsession all those negative feelings cause you.

And just so you know, Taurus can mutually benefit from your awesomeness, but that, is another story...

Love & Sex
Posted on August 19, 2016
Ok Scorpio, since you are one of the hottest signs out there; there are only a few possible reasons...
More »
Beauty & Style
Posted on August 16, 2016
Black is one of your main colors. It highlights your enigmatic and intense personality, and it...
More »
Love & Sex
Posted on August 12, 2016
One of your needs as a Scorpio is to be in a nurturing but passionate and committed relationship....
More »
Hot Topics
Posted on August 10, 2016
Scorpio is an exceptionally helpful sign at managing affairs., but we also might need help to...
More »
Your Sign Rocks
Posted on August 9, 2016
People often confuse Scorpios with other signs. As strong and excellent leaders, we are often...
More »
Your Sign Rocks
Posted on August 9, 2016
Before you even enter a room, something in the air has already changed. Like a cosmic force that...
More »