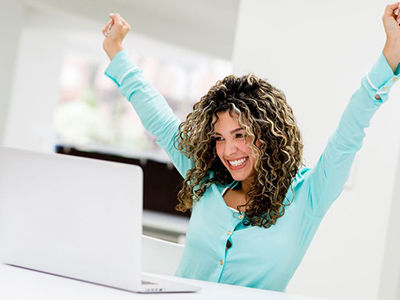 Scorpio's resourcefulness wins extra points at work...
As a Scorpio, one of your main strengths is your resourcefulness, maybe due to your job position or industry, because you know a lot of people, or simply because you're street smart!

The question is: Have you been taking full advantage of it? In a time when networking is fundamental in the professional field, you can certainly turn this into your benefit.

Keep your eyes open for opportunities in which you can help a coworker, your office manager, or even your boss in any way you can.

They will certainly appreciate your initiative to help them out, and you don't only get to build some good career karma, but also get some extra good points at work!
Hot Topics
Posted on September 28, 2016
One of Scorpio's main needs is intimacy, the real kind of connection that allows you to really get...
More »
Work & Money
Posted on September 22, 2016
You are often seen as one of the most competitive signs out there, but unlike Aries or Leo, you are...
More »
Love & Sex
Posted on September 21, 2016
If you still haven't found your better half, Scorpio, that means you're probably pretty picky, and...
More »
Love & Sex
Posted on September 21, 2016
As the crazy-about-love Scorpio that I am (there, I finally admit it), I have come up with a list...
More »
Your Sign Rocks
Posted on September 21, 2016
Brave, passionate and stubborn in the best of ways, a lot can be said about our nature. And...
More »
Love & Sex
Posted on September 16, 2016
While I was getting a coffee yesterday, I ran into the hottest guy. He started to talking to me and...
More »