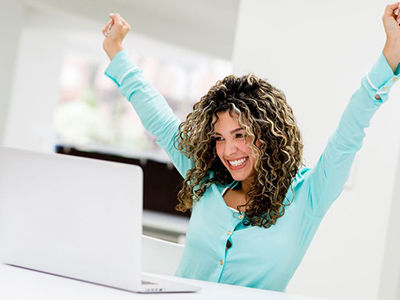 Scorpio's resourcefulness wins extra points at work...
As a Scorpio, one of your main strengths is your resourcefulness, maybe due to your job position or industry, because you know a lot of people, or simply because you're street smart!

The question is: Have you been taking full advantage of it? In a time when networking is fundamental in the professional field, you can certainly turn this into your benefit.

Keep your eyes open for opportunities in which you can help a coworker, your office manager, or even your boss in any way you can.

They will certainly appreciate your initiative to help them out, and you don't only get to build some good career karma, but also get some extra good points at work!
Work & Money
Posted on July 20, 2016
As Scorpios, our on-the-job persona can be very different to the one we show when we are with our...
More »
Hot Topics
Posted on July 19, 2016
Scorpio isn't known for being the most loved sign. And you know what? That's totally fine with me!...
More »
Love & Sex
Posted on July 15, 2016
Scorpios handle relationships differently than any other sign. As a Fixed Sign and the sign of...
More »
Your Sign Rocks
Posted on July 14, 2016
Have you ever felt very different from the rest? You are, as a matter of fact, very different!...
More »
Love & Sex
Posted on July 13, 2016
The stars have spoken... it's time for love. Whether you are married, have a long-time partner or...
More »
Beauty & Style
Posted on July 12, 2016
As a Scorpio, you have a lot of qualities going for you when it comes to fitness. Mars, the planet...
More »