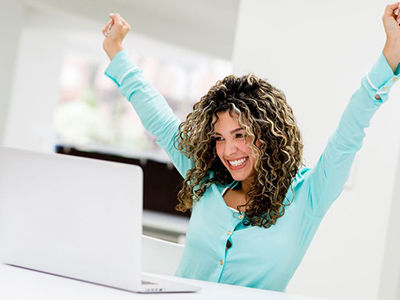 Scorpio's resourcefulness wins extra points at work...
As a Scorpio, one of your main strengths is your resourcefulness, maybe due to your job position or industry, because you know a lot of people, or simply because you're street smart!

The question is: Have you been taking full advantage of it? In a time when networking is fundamental in the professional field, you can certainly turn this into your benefit.

Keep your eyes open for opportunities in which you can help a coworker, your office manager, or even your boss in any way you can.

They will certainly appreciate your initiative to help them out, and you don't only get to build some good career karma, but also get some extra good points at work!
Hot Topics
Posted on August 26, 2016
Yes, Scorpio, sometimes, it might not be you, it might be the crazy Moon messing with your head....
More »
Hot Topics
Posted on August 24, 2016
Like Scorpio, the angel that watches over us has many different manifestations. Barachiel, the...
More »
Hot Topics
Posted on August 22, 2016
Understanding your nature doesn't come in a heartbeat, it takes a lifetime full of experiences,...
More »
Your Sign Rocks
Posted on August 19, 2016
One of the things that my sign has done for me is helping me get in touch with myself and the...
More »
Love & Sex
Posted on August 19, 2016
Ok Scorpio, since you are one of the hottest signs out there; there are only a few possible reasons...
More »
Work & Money
Posted on August 18, 2016
Scorpios are supposed to be good with money because they are self-made individuals who can stick to...
More »