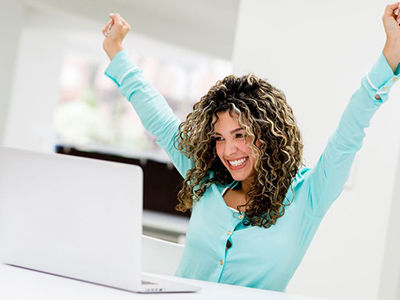 Scorpio's resourcefulness wins extra points at work...
As a Scorpio, one of your main strengths is your resourcefulness, maybe due to your job position or industry, because you know a lot of people, or simply because you're street smart!

The question is: Have you been taking full advantage of it? In a time when networking is fundamental in the professional field, you can certainly turn this into your benefit.

Keep your eyes open for opportunities in which you can help a coworker, your office manager, or even your boss in any way you can.

They will certainly appreciate your initiative to help them out, and you don't only get to build some good career karma, but also get some extra good points at work!
Hot Topics
Posted on June 24, 2016
The Sun is out! And with that, also comes a little break for our sign… finally! Scorpios can...
More »
Your Sign Rocks
Posted on June 23, 2016
You know it's true. Every time certain activity requires "teaming up with someone", some, or at...
More »
Love & Sex
Posted on June 22, 2016
Going on a blind date is always scary, but you can certainly lower the chances of a disaster by...
More »
Hot Topics
Posted on June 21, 2016
I recently went through a traumatizing experience that I am still recovering from. While I don't...
More »
Love & Sex
Posted on June 17, 2016
Everyone gets dumped, even sexy Scorpios. For us, the classic "It's not you, it's me..." doesn't...
More »
Beauty & Style
Posted on June 16, 2016
Stones and crystals are not only timeless but they are also pretty, shiny, and always fashionable....
More »