What your fave social media network says about you...
Turns out your favorite network says a lot about what type of Gemini you are. Pick the one you love most...

Facebook: You are popular, social, and what to stay connected on a deeper level. You are selective about the company you keep, and like to share your opinion.
Instagram: You like to speak through actions more than words. You are a deep thinker, like to travel and try new things. You like to learn from other people's experiences.
Pinterest: You're an introverted Gemini, and prefer to use your free time planning out personal endeavors vs. seeing what others are up to. You don't like a lot of attention.
Twitter: You're as extroverted as they come, and feed off the feedback of others. You have a short attention span and are very much a dual natured person.
Snapchat: You're youthful, fun, and carefree. You are probably very outgoing and like to connect with anyone, anywhere, as long as they have something interesting to say.
Google : You're traditional, a bit reserved, and mature. You like a close-knit friend group and don't use social media as much as other Geminis.
YouTube: You're always up for a good laugh or performance. Highly theatrical and animated, you like to see, hear, and give feedback via social media.

Love & Sex
Posted on July 28, 2016
For a Gemini, relationships are really important. You need a second person, a cosmic twin, to help...
More »

Love & Sex
Posted on July 22, 2016
Dealing with some sort of distance-related issue in a relationship, Gemini? This could be that you...
More »

Hot Topics
Posted on July 22, 2016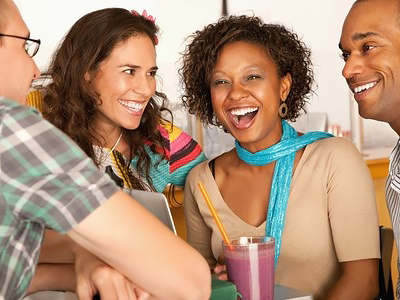 Gemini's social calendar is bound to be double- and tripled-booked most weeks. Can you help it if...
More »

Beauty & Style
Posted on July 22, 2016
Your sign is the most multifaceted... just when someone has you figured out, you do something to...
More »

Hot Topics
Posted on July 22, 2016
You love social media, you binge-watch TV, read books (probably on your tablet), and tap, swipe,...
More »

Celebs
Posted on July 15, 2016
"It is one of the blessings of old friends that you can afford to be stupid with them." - Ralph...
More »