Your go-to sweet treat says a lot about you, Taurus...
Chocolate: You're very sensual, mysterious, and have high expectations.
Sugary candy: You're young at heart and easy to please.
Sour candy: You're a bit eccentric and very charming.
Fresh fruit: You're – you guessed it – healthy, balanced, and grounded.
Dried fruit: You're simple, uncomplicated, busy, and active.
Nutrition bar: You are energetic, focused, and driven.
Baked goods like cake and cookies: You're a bit old-fashioned, kind, and compassionate.
Ice cream/sorbet/yogurt: You love to see and be seen, always up for adventure.
You don't like sweets: No way, are you sure you're a Taurus!?

Hot Topics
Posted on June 17, 2016
You're smart, patient, and responsible... so why do you put yourself in danger, Taurus!? Yes, you....
More »

Love & Sex
Posted on June 17, 2016
In most cases the reasons for getting dumped are unclear at best, totally dumbfounding and...
More »

Hot Topics
Posted on June 17, 2016
When you find a way that works, why mess with it... right? Actually, that can be quite wrong and...
More »

Celebs
Posted on June 17, 2016
Taurus native Kelly Clarkson has enormous talent, in keeping with your sign's addiction to...
More »

Work & Money
Posted on June 17, 2016
Could you go it alone? You want to control your future. You're creative yet realistic. You're...
More »

Your Sign Rocks
Posted on June 10, 2016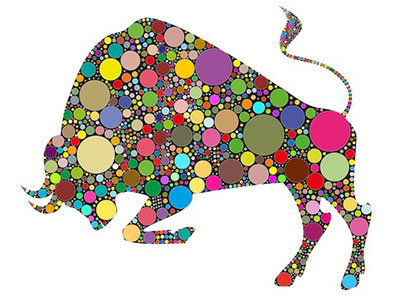 Think you know everything about your sign? I bet you don't know your tree, flower, or best cities!...
More »