Crab, your inner sign could bring you joy…
Who would of thought? A Cancer showing signs of being a Capricorn? Yes, that's very right! A Capricorn personality can be such an opposite to ours, that's the whole point!

Capricorn is Cancer's opposite sign in the Zodiac chart, which means that we can find a lot of fulfillment by adopting the strengths of this sign, like discipline and self-control.

Just like us, Cappies are very traditional, family-oriented people who know how to roll up their sleeves and get any job done. But, unlike us, they are not as emotional or sensitive (at least they don't show it).

We can actually learn a lot about the right way to interact with others by tapping into Capricorn's subdued and more controlled way of expression. Let's try it, Crab!


Love & Sex
Posted on September 21, 2016
Nothing gets you hotter than the idea of a comfy meal at home with your honey followed by a...
More »

Hot Topics
Posted on September 19, 2016
Have you ever wondered why it is way easier for other signs to forgive and forget? That's a...
More »

Work & Money
Posted on September 16, 2016
Some experts rank emotional intelligence as one of the most important qualities in a career - as...
More »

Work & Money
Posted on September 14, 2016
Cancer is loyal and steadfast - that's a given. You don't always welcome change, preferring as you...
More »

Beauty & Style
Posted on September 8, 2016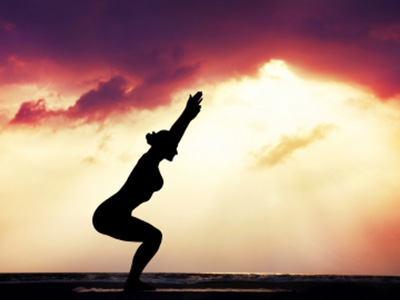 Yoga is good for everybody, but it is especially good for Cancer natives as a safe place we can...
More »

Love & Sex
Posted on September 8, 2016
Cancer is a Water Sign, and therefore very in touch with the world of emotions. Some may even say...
More »