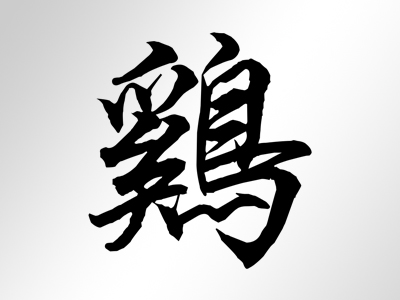 How your Chinese Zodiac affects your Virgo Sun Sign...
The Year of the Fire Monkey is going to be a wild, fun ride for Virgos! But before you read your forecast, it's helpful to understand how your Sun and Chinese signs mesh...
Virgo & Rat:
Grounded Strength
. Wise and modest, you have an impeccable work ethic.
Virgo & Ox:
Resilient Warrior
. Rarely discouraged, you are determined and confident.
Virgo & Tiger:
Best Friend
. You radiate a positive warmth that people just love to be around.
Virgo & Rabbit:
The Good Guy/Gal
. Your upstanding morals and careful approach earn you great respect.
Virgo & Dragon:
Cool Critic
. You have an eye for things others don't see, but a tactful way to point them out.
Virgo & Snake:
Calm Onlooker
. You likely study life incognito, learning much without giving yourself away.
Virgo & Horse:
Hard-working Elite
. Power and prestige are likely for you, and you're willing to work for it.
Virgo & Goat/Sheep:
Eccentric Outlier
. You don't quite fit either one of these traditional sign's profiles. You're a true original.
Virgo & Monkey:
Clever Con Artist
. You mean well, but might use your influence and intelligence for questionable aims.
Virgo & Rooster:
Lovely Loner
. You're fiercely independent but highly sought-after.
Virgo & Dog:
Sweet and Salty
. Often moody, your heart is a good as gold.
Virgo & Pig:
Angelic Being
. Could you be more virtuous? You sure do try!
Read your free
2016 Chinese Horoscope
here

Work & Money
Posted on June 29, 2016
Communicative Mercury rules your sign of Virgo, meaning you're good with words. You may find that...
More »

Love & Sex
Posted on June 27, 2016
Has anyone told you how hot you are lately, Virgo? Well, I'm saying it, and here's why!
1....
More »

Love & Sex
Posted on June 24, 2016
Wondering what went wrong in a relationship that ended... and not on your own terms? I asked around...
More »

Hot Topics
Posted on June 24, 2016
Do you ever feel like people are unfairly harsh to us Virgos? I do! I think they expect us to be...
More »

Love & Sex
Posted on June 17, 2016
Want to distract your serious Virgo from work to play with you? You need to rub them the right way,...
More »

Your Sign Rocks
Posted on June 17, 2016
Has anyone told you today just how incredibly wonderful you are, Virgo? No!? How wrong! Well,...
More »