Crab, shift the Moon's energy to your benefit…
As Moonchildren, Crabs are known for being like the tide, moody. But we can learn how to shift this energy and power to our advantage.

Whenever you're feeling off, sit under the moonlight and mediate, linking your feelings and wishes to the Moon phases and the energy they create.

• The New Moon brings hope and faith in new beginnings. Ideal for starting a new project, relationship or new job.
• The Waxing Moon can bring success, growth and accomplishment to a creative endeavor. It also holds the power of positive transformation.
• The Full Moon brings us abundance, wish-fulfillment and drives us to manifest our deepest life dreams and sexual desires.
• The Waning Moon can help us let go of feelings, patterns and connections that no longer serve us. This phase is ideal for cleansing and ending relationships.
• Invisible against the backdrop of the Sun in the sky, the Dark Moon opens a portal into the unknown. Its power heightens fortune telling and divination skills and can be a bridge to contact spirits.

Love & Sex
Posted on September 21, 2016
Nothing gets you hotter than the idea of a comfy meal at home with your honey followed by a...
More »

Hot Topics
Posted on September 19, 2016
Have you ever wondered why it is way easier for other signs to forgive and forget? That's a...
More »

Work & Money
Posted on September 16, 2016
Some experts rank emotional intelligence as one of the most important qualities in a career - as...
More »

Work & Money
Posted on September 14, 2016
Cancer is loyal and steadfast - that's a given. You don't always welcome change, preferring as you...
More »

Beauty & Style
Posted on September 8, 2016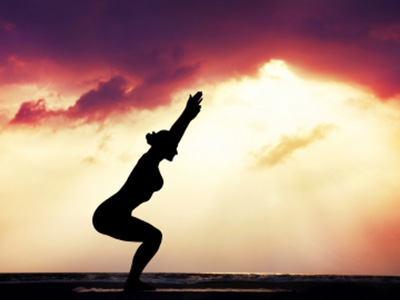 Yoga is good for everybody, but it is especially good for Cancer natives as a safe place we can...
More »

Love & Sex
Posted on September 8, 2016
Cancer is a Water Sign, and therefore very in touch with the world of emotions. Some may even say...
More »