The pros and cons of dating another Crab…
Cancer natives are lucky; we are one of the signs that can double-it-up in the love compatibility department. Unlike Scorpios, two Crabs can really build a strong relationship that will actually last. But of course, there will be challenges. Here are the 3 main pros and cons:

Pros:
• Two Crabs run on the same wave-length and will read each other's minds.
• Talk about a cozy nest. Two Crabs will build a beautiful home with a fully-stocked kitchen and eclectic art.
• Success: It's no secret Cancer natives love money and security and will push each other to follow their dreams.

Cons:
• Full Moon madness: Things can become extremely sensitive between two moody Crabs.
• Will it be movie night every night? Two Crabs will find it hard to leave the comfort and safety of their shared shell.
• Power struggles: Natural-born leaders, Crabs can be very bossy. If it's not clear who wears the pants in the relationship, there could be lots of tears (and drama).

Love & Sex
Posted on September 21, 2016
Nothing gets you hotter than the idea of a comfy meal at home with your honey followed by a...
More »

Hot Topics
Posted on September 19, 2016
Have you ever wondered why it is way easier for other signs to forgive and forget? That's a...
More »

Work & Money
Posted on September 16, 2016
Some experts rank emotional intelligence as one of the most important qualities in a career - as...
More »

Work & Money
Posted on September 14, 2016
Cancer is loyal and steadfast - that's a given. You don't always welcome change, preferring as you...
More »

Love & Sex
Posted on September 14, 2016
Love is a serious deal for us Crabs. As a loving and sensitive Crab, I know my love compatibility...
More »

Beauty & Style
Posted on September 8, 2016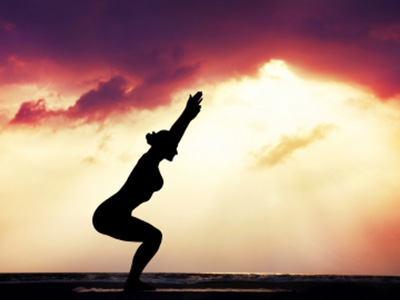 Yoga is good for everybody, but it is especially good for Cancer natives as a safe place we can...
More »