The pros and cons of dating another Crab…
Cancer natives are lucky; we are one of the signs that can double-it-up in the love compatibility department. Unlike Scorpios, two Crabs can really build a strong relationship that will actually last. But of course, there will be challenges. Here are the 3 main pros and cons:

Pros:
• Two Crabs run on the same wave-length and will read each other's minds.
• Talk about a cozy nest. Two Crabs will build a beautiful home with a fully-stocked kitchen and eclectic art.
• Success: It's no secret Cancer natives love money and security and will push each other to follow their dreams.

Cons:
• Full Moon madness: Things can become extremely sensitive between two moody Crabs.
• Will it be movie night every night? Two Crabs will find it hard to leave the comfort and safety of their shared shell.
• Power struggles: Natural-born leaders, Crabs can be very bossy. If it's not clear who wears the pants in the relationship, there could be lots of tears (and drama).

Hot Topics
Posted on June 24, 2016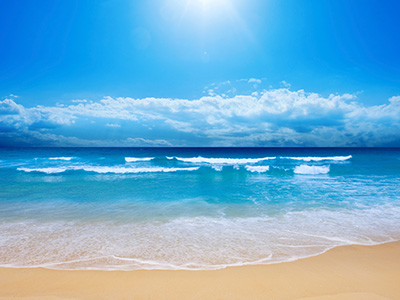 Are you ready for some bright days under the sun, Crab? Get ready to enjoy yourself this month....
More »

Hot Topics
Posted on June 23, 2016
Cancer is a sensitive soul. You lead with your heart most of the time and, due to your Moon ruler,...
More »

Hot Topics
Posted on June 22, 2016
Like other Water Signs, you have a softer nature, preferring to move through the world with your...
More »

Love & Sex
Posted on June 21, 2016
Profound sentiment, great ambiance and amazing food encompass what would be the perfect wedding for...
More »

Love & Sex
Posted on June 20, 2016
I have been in a very reminiscent mood lately. I have been thinking about my past relationships and...
More »

Hot Topics
Posted on June 17, 2016
You're so emotional! Sometimes the need to make a big decision can send you scurrying back into...
More »