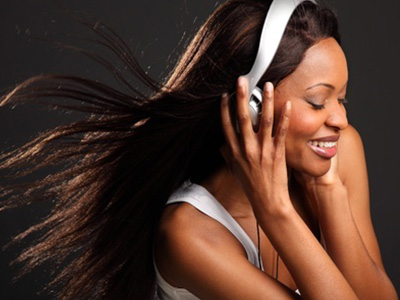 A better mood is just a song away, Libra! Try these...
Music has amazing healing powers, especially for us harmony-loving Libras. Music is a natural remedy, since we don't need a whole lot to tip our scales, and we don't want to go to extreme measures to feel better. Here are some upbeat tunes by Libra artists to add to your mix!

1. Uptown Funk - Bruno Mars
2. Yeah! - Usher
3. Hella Good - Gwen Stefani
4. He Wasn't Man Enough - Toni Braxton
5. Brand New Day - Sting
6. Dancing in the Dark - Bruce Springsteen

Celebs
Posted on August 25, 2016
No one could have predicted the crazy fame the Kardashian clan has enjoyed since their reality show...
More »

Work & Money
Posted on August 24, 2016
As a Libra, you are the most social sign and your calendar is always stuffed with social...
More »

Beauty & Style
Posted on August 23, 2016
Lucky you, Libra. Your gemstone is the highly coveted, beautiful, precious, and super-powerful...
More »

Love & Sex
Posted on August 23, 2016
Libras hate conflict and always avoid drama... right? Not really. They are the ones who will fight...
More »

Love & Sex
Posted on August 22, 2016
Libras strive for balance and harmony, but they can be drawn to people who will lead to anything...
More »

Hot Topics
Posted on August 19, 2016
REDEMPTION is a key theme for you this month, Libra, but there's a lot more you need to know.....
More »