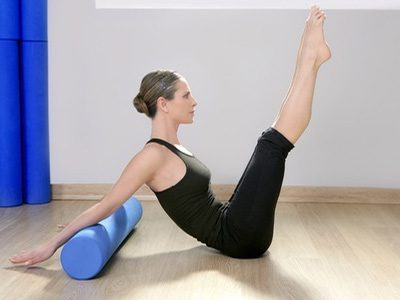 Secret ways to ease those common Sag pains...
Research shows that performing the simple act of foam rolling before exercise can reduce muscle fatigue and soreness. It can also make workouts seem easier.

Rolling after your workout eases aches by improving blood flow and improving muscle and joint function, too. Try this to soothe those achy Sag-ruled quads!

Position the roller under upper thighs.
Relax and straighten legs.
Drag legs together and apart slowly (like you're doing horizontal jumping jacks).
Repeat three to five times.
Reposition roller halfway down thighs and repeat.
Reposition roller to just above the backs of knees and repeat.


Hot Topics
Posted on June 24, 2016
The most fun season is here and with it plenty of opportunities for Sags to have interesting and...
More »

Love & Sex
Posted on June 23, 2016
As Sags, we usually have to kiss A LOT of frogs before finding our soul mates. When these frogs...
More »

Hot Topics
Posted on June 22, 2016
The kingdom of your ruler Jupiter includes health, and while he may not be the most romantic planet...
More »

Your Sign Rocks
Posted on June 21, 2016
Dynamic Sagittarius is known for making big leaps. They take risks more than other signs, and...
More »

Beauty & Style
Posted on June 20, 2016
Adventurous, unique and fun are the words that describe the wedding a Sagittarian bride would...
More »

Hot Topics
Posted on June 16, 2016
Fun and optimistic Sagittarius also has fears, and many have to do with life's boring boundaries...
More »