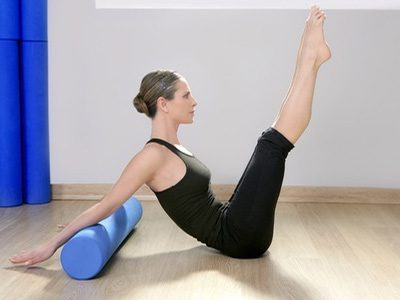 Secret ways to ease those common Sag pains...
Research shows that performing the simple act of foam rolling before exercise can reduce muscle fatigue and soreness. It can also make workouts seem easier.

Rolling after your workout eases aches by improving blood flow and improving muscle and joint function, too. Try this to soothe those achy Sag-ruled quads!

Position the roller under upper thighs.
Relax and straighten legs.
Drag legs together and apart slowly (like you're doing horizontal jumping jacks).
Repeat three to five times.
Reposition roller halfway down thighs and repeat.
Reposition roller to just above the backs of knees and repeat.


Hot Topics
Posted on November 30, 2016
Energetic, fast-paced and free-minded, Sagittarius is one of the hardest signs to find gifts for....
More »

Hot Topics
Posted on November 22, 2016
Sagittarius natives tend to be energetic and inquisitive. Of course, not all Archers are the same....
More »

Celebs
Posted on November 16, 2016
Though nearly everyone's got to start at the bottom, backing up Brett Favre for three years isn't a...
More »

Love & Sex
Posted on November 14, 2016
Sagittarius is a sign that once is fully committed won't stray from being faithful, but what...
More »

Beauty & Style
Posted on November 14, 2016
Beauty products for a Sagittarius tend to be minimal at best. And the products you do use need to...
More »

Hot Topics
Posted on November 10, 2016
Do you get Tarot readings often? I absolutely love getting readings often, which drives me to be...
More »