Want career kudos? Don't just think outside the box...
As the sign of natural entrepreneurship, most Sagittarius natives aren't happy in traditional professions, and prefer to go their own way in their working lives.

You may have very big dreams, owning to your Jupiter ruler, and aren't afraid to take a few risks to make sure they come true.

You're also an outside-the-box thinker when it comes to your working environment. If possible, you'd rather work part time in the office, and part time on your own.

It may not work for everyone, but you do some of your best work when you're outside the rigidity of a stationery workspace.

Love & Sex
Posted on August 23, 2016
Ruled by expansive Jupiter, It's impossible for Sag to fade into the wallpaper. You command...
More »

Work & Money
Posted on August 23, 2016
You dislike boundaries in your work, and you may lack them in conversation, too. You aren't afraid...
More »

Hot Topics
Posted on August 22, 2016
Do you believe in angels? If you do, you're already in luck. If you don't, you should. Maybe you...
More »

Work & Money
Posted on August 19, 2016
Adventurous and optimistic, you're not afraid to take risks in your personal life, in your work,...
More »

Love & Sex
Posted on August 18, 2016
When it comes to dating, it's a pretty safe bet you won't be asking anyone to a symphony gala or...
More »

Beauty & Style
Posted on August 11, 2016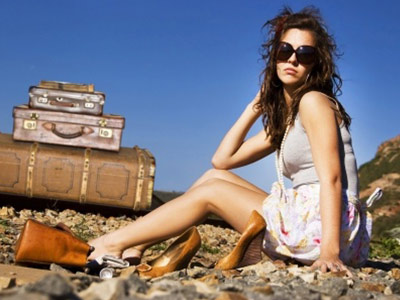 Sagittarius females are the most practical ladies when it comes to fashion. We are active and...
More »