What a Gemini needs in their perfect partner...
Air Sign Gemini wants to keep the talk going. Your ideal partner is a good listener who can contribute to the conversation as well. You want to be constantly engaged - you hate to be bored!

Your partner had better be able to keep up or you'll be on to the next relationship in the blink of an eye. And you know what, Gemini? You must not settle - your mind and body needs to be all in, or you'll end up miserable.

But if he or she can ride the roller coaster of your constant need for excitement, stimulation, and novelty, you've got a keeper! (Don't forget to show your appreciation as only a Gemini can.)

Love & Sex
Posted on July 28, 2016
For a Gemini, relationships are really important. You need a second person, a cosmic twin, to help...
More »

Love & Sex
Posted on July 22, 2016
Dealing with some sort of distance-related issue in a relationship, Gemini? This could be that you...
More »

Hot Topics
Posted on July 22, 2016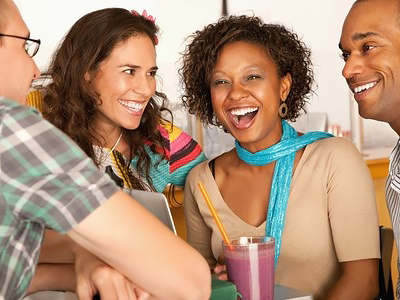 Gemini's social calendar is bound to be double- and tripled-booked most weeks. Can you help it if...
More »

Beauty & Style
Posted on July 22, 2016
Your sign is the most multifaceted... just when someone has you figured out, you do something to...
More »

Hot Topics
Posted on July 22, 2016
You love social media, you binge-watch TV, read books (probably on your tablet), and tap, swipe,...
More »

Celebs
Posted on July 15, 2016
"It is one of the blessings of old friends that you can afford to be stupid with them." - Ralph...
More »