Geminis literally have multiple personalities...
Your sign is one of the most versatile in the Zodiac. As the sign of the Twins, you have two very distinct aspects inside you. Potential partners may not always understand why you seem happy one moment and then sad the next, but it's just part of your complex nature.

No need to make apologies. In order to integrate these two "people" living inside you, you may need to listen carefully to what both your mind and body are saying and find a happy medium.

If you need more time to yourself, your outgoing side may scream for attention - but you need to figure out if that's from others or if you need "me" time. Seeking balance is key to your happiness in love and in general.

Love & Sex
Posted on July 28, 2016
For a Gemini, relationships are really important. You need a second person, a cosmic twin, to help...
More »

Love & Sex
Posted on July 22, 2016
Dealing with some sort of distance-related issue in a relationship, Gemini? This could be that you...
More »

Hot Topics
Posted on July 22, 2016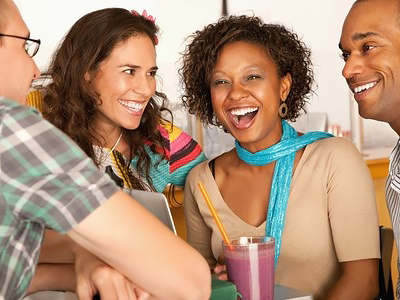 Gemini's social calendar is bound to be double- and tripled-booked most weeks. Can you help it if...
More »

Beauty & Style
Posted on July 22, 2016
Your sign is the most multifaceted... just when someone has you figured out, you do something to...
More »

Hot Topics
Posted on July 22, 2016
You love social media, you binge-watch TV, read books (probably on your tablet), and tap, swipe,...
More »

Celebs
Posted on July 15, 2016
"It is one of the blessings of old friends that you can afford to be stupid with them." - Ralph...
More »