Celebrity Astro Profile
Selena Gomez
Born: 7/22/1992 - Grand Prairie, Texas, USA
According to her astrological chart, Selena was born to be a performer. With three aspects - the Sun, Mercury, and Venus - in stage-loving Leo, she shines when she's showing off her flamboyant personality to an audience. But she also has two aspects in grounded, conventional Taurus, which shows us that no matter how much success she attains, the level head on her shoulders should keep her from getting trapped in any of the typical Hollywood pitfalls.
Born the same day:
Willem Dafoe
Danny Glover
Louise Fletcher
Karen Cliche
Diana Maria Riva
David Spade
All News about Her
Will the Gomez-Bieber flame ever really flicker out?
What's it like to date one of the most famous men in the world? Just ask Cancer native Selena Gomez, who's dated Justin Bieber on and off for the past few years. While she was trying to make up her mind, he allegedly cheated with Kylie Jenner of the famous Kardashian clan.

Cancers can have trouble making up their minds in love. Your sign is really looking for a soul mate that's so close, you're practically related. Completing each other's sentences isn't enough for you. You need the real deal, and Gomez seems like she's ready to hold out for just that regardless of any strong attraction.
Daily Planet Overview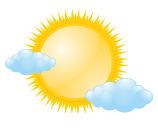 Planetary Index: 4/5
Card of the Day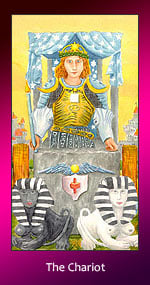 The Chariot
The Chariot symbolizes enthusiasm, competitiveness, and triumph. Success and victory are achieved by employing all powers at one's disposal... More »