Celebrity Astro Profile
Lea Michele
Born: 8/29/1986 - Bronx, New York, USA
After dipping her foot into the acting pool at an early age, Lea finally dove in headfirst when she hit the big time with her first mega-successful role of the neurotic Rachel on TV's critically acclaimed musical Glee. In real life she's a steady, careful Virgo Sun with shrewd and resourceful Scorpio Rising, so she's probably much more adjusted than the character she's become almost synonymous with. However, her Cancer Moon shows a softer, more vulnerable side to Lea, so she may have something to commiserate about with her Glee character after all.
Born the same day:
John McCain
Charlie Parker
Ingrid Bergman
Carla Gugino
Michael Jackson
Elliott Gould
All News about Her
Are Virgos the silent sufferers of the Zodiac?
No one can prepare you for the sudden and unexpected loss of your mate. The unthinkable happened for Virgo Lea Michele when her boyfriend Corey Monteith died of a drug overdose in 2013.

Luckily, Michele has her music. Just five months after his death, her solo album came out. She famously worked with Australian singer-songwriter Sia to create "If You Say So," a tribute to Monteith added at the last minute.

In true Virgo style, Michele is devoted to healing and moving on in a big way, with or without love.
Daily Planet Overview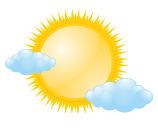 Planetary Index: 4/5
Card of the Day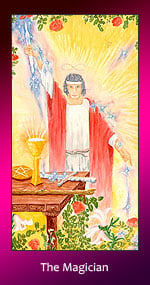 The Magician
As the archetype of the masculine principle, the Magician represents someone who is able to achieve goals through his creative abilities... More »