June 2021 - Success is coming your way in June, but only if you use your resources and opportunities wisely. That's because your month is influenced by the number eight, also known as the CEO of numerology. Eight represent ambition, material success, and being the boss of your life. If you're bold enough to take it, this month brings a chance to go after what you want and make money.

This month, let your ambitions guide your path as you go after your dreams with new energy. You want to be seen as a leader, someone in a position of power, and you just might get there.

However, don't let your quest for money and power completely derail your nurturing nature. Remember to take care of your loved ones, and don't step on people to get ahead. That negative karma will catch up with you in unexpected ways.
Get to your authentic self with the guidance of a psychic advisor. Click here to get $10 free!
More Horoscopes for Virgo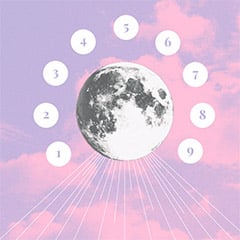 2022 Numerology Forecast