January 2022 - It's a brand-new year, and while everyone else seems to be rushing around trying to complete all their 2022 goals in the first 31 days, we encourage you to take it easy right now for your own emotional and spiritual benefit. That's because your January will be influenced by the number nine, the healer of numerology. In numerology, nine represents healing, spiritual connection, and idealism, all things you'll be needing as we start this new year.

Let's be honest, last year was rough. And before you truly start 2022, it's a good time to finally give yourself some rest. Put your New Year's resolutions to the side for now and just focus on relaxing. This is an ideal opportunity to take some time to yourself and recharge your batteries. Go on a little staycation to decompress and ground yourself before you really start the year. Be gentle.
Revive your love. Make this the year your love grows with a psychic love reading.
More Horoscopes for Aquarius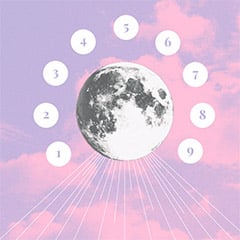 2022 Numerology Forecast