October 2023 - Your network will build as the sun continues its journey through Libra, dear Sagittarius, helping you create a sound support system in the community. Consider expanding your social sphere to include more like-minded companions once Mercury enters Libra on October 4, pushing you to seek meetings of the mind. These vibes pair well with book clubs, special interest groups, and educational classes, so be sure to carve out extra time for these extracurricular activities. Professional growth might also be in store when Venus enters Virgo on the eighth, elevating your status and public life.

Bring a bit of secrecy to your actions once Mars enters mysterious Scorpio on October 11, urging you to move from behind the scenes. Use this energy to lay the groundwork for your next bold move, but consider keeping innovative ideas to yourself, especially once Mercury enters the sign of the Scorpion on the twenty-second, followed by the official start of Scorpio season the next day.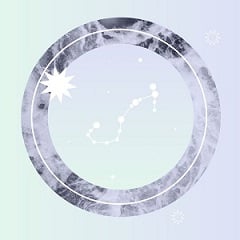 November Premium HoroscopeWe are not going to lie, the month ahead comes with its fair share of intense aspects! November is a month that will keep you on your toes.

Your hard work will show signs of paying off during the Taurus lunar eclipse on October 28, though a stressful element could also come into play. Be mindful of how much is on your plate, taking care not to add more if you're struggling to stay on task. Consider delegating responsibilities that can be passed off if you work on a team, finding stability through the aid of others. It would also be wise to touch base with your physical self, looking for ways to improve your overall wellness with healthy habits or behavioral changes.

Standout days: 13, 19, 21
Challenging days: 9, 20, 28
Get a 100% confidential Psychic reading. Plus, your first 3 minutes are FREE. Chat now.
More Horoscopes for Sagittarius