September 2022 - There's a risk that you might overthink things or spend too much time in your head this month, dear Libra, as the Virgo sun illuminates the sector of your chart that governs the subconscious.

This solar placement could lead to insomnia, nervousness and unrealistic expectations of both yourself and those around you, potentially elevating your stress level. On the plus side, you'll also have an opportunity to sort through your deepest thoughts and feelings, putting everything in its right place. Quiet time and solitude will feel like more of a priority now. Indulging in silence can help you examine your life and where you'd like to be in six months to a year.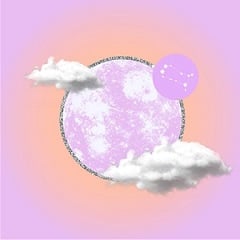 June Premium HoroscopeWe are not going to lie, the month ahead comes with its fair share of intense aspects! June is a month that will keep you on your toes.

Luckily, you'll have a chance to release whatever ails you during the Pisces full moon on September 10, because the cosmos will bless you with a rush of emotional support and compassion. Use the energy from this lunar event to connect with your body and health, giving your muscles a break from any tension that you've been carrying around recently. Baths, stretching and communing with nature can help you make the most of these vibes, though you might shed a few tears in the process of letting go.

You'll begin to feel much more at ease when the sun enters your sign on the twenty-second, marking the beginning of fall. Move enthusiastically yet methodically toward your goals throughout this astrological period as the other side cheers you on and assists in actualizing your dreams. An abundance of grace will be at your disposal right now, helping you find your zen after a chaotic start to the month.

Standout days: 4, 16, 29
Challenging days: 2, 9, 24
Find out more about your sun sign. Speak to an astrologer for a 1-on-1 analysis. Click now — get your first reading for just $1.99!
More Horoscopes for Libra