February 2023 - You might feel as though you aren't always in control of your thoughts this month, dear Pisces, because the Aquarius sun travels through the sector of your chart that governs the subconscious. The erratic nature of Aquarian energy could stir up old memories or propel you into a state of uncertainty. This solar placement might feel exhausting at times, so don't feel guilty about slipping into hermit mode when you need to. On the plus side, these cosmic winds can bring forth a certain amount of genius, helping you feel inspired, intelligent, and independent throughout the coming weeks.

On February 5, you'll be asked to tidy up your life during the Leo full moon as the stars push you toward a more efficient existence. As a Neptune-ruled sign, you can sometimes fall into a state of disorganization, but this lunation is poised to help you get back on track. Nurturing your health should also be a priority, especially if your energy level has been inconsistent. Listen to your intuition and check in with your body in order to piece together exactly how you can work with these helpful vibes.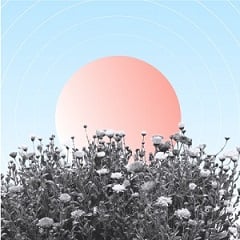 March Premium HoroscopeWe are not going to lie, the month ahead comes with its fair share of intense aspects! March is a month that will keep you on your toes.

A rush of uplifting energy will wash over you when the sun makes its debut in your sign on the eighteenth. With family and friends eager to celebrate you, it's unlikely that there will be many dull moments. However, you should be mindful to use this time wisely, because the energy at play can help you make significant strides on your personal goals. The Pisces new moon on February 19 is particularly poignant, so be sure to make a secret pact with the other side.

Standout days: 2, 6, 7
Challenging days: 4, 8, 15
Want a deeper look at your horoscope? Chat 1-on-1 with an astrology expert. Try it now. Click here and get 10 minutes for just $1.99.
More Horoscopes for Pisces