September 2022 - You'll be in high gear reorganizing your life and getting back on track this month, dear Aries, as Virgo season pushes you to collect yourself after a summer of fun in the sun.

This luminary placement also presents the perfect opportunity to reconnect with your favorite workout routine, though you might need to leave your yoga mat or running shoes by the door as a gentle reminder that it's time to get moving. This increase in your efficiency could cause you to set high standards for yourself, though you should remain mindful that such goals aren't unreasonable. Luckily, Venus enters Virgo on September 4, bringing a compassionate element to the mix and allowing you to add "self-love" to your list of priorities.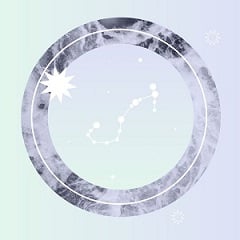 November Premium HoroscopeWe are not going to lie, the month ahead comes with its fair share of intense aspects! November is a month that will keep you on your toes.

Mercury begins its retrograde journey through Libra on the ninth, dusting off stories from the past in the sector of your chart that governs romance. Don't be surprised if a few exes slide into your DMs, though you might also find yourself tempted to break the silence with an old flame. Rather than succumbing to the romantic nostalgia in the air, look for ways to nurture and love yourself on a deeper level.

You can officially unpack your scarves and cardigans when the sun moves into Libra on September 22, marking the beginning of fall! Your hard work throughout the month will finally start to pay off, and you'll find that it's easier to maintain balance within your daily routine. However, a flirtatious energy will also come into play for you right now as the stars align to liven things up for you romantically.

Standout days: 17, 25, 27
Challenging days: 2, 16, 18
Get to your authentic self with the guidance of a psychic advisor. Click here to get the 1st 3 minutes of your reading free!
More Horoscopes for Aries