May 2022 - You'll feel the love this month, dear Aries, as Venus, the planet of romance and money, makes her way into your sign on May 2. These vibes are perfect for embracing the sweeter side of life, though there will certainly be a passionate and exciting energy to go along with this planetary placement.

While matters of the heart will be on your mind, make sure you're using this cosmic climate as an excuse to prioritize your needs while indulging in plenty of self-care. The universe wants you to feel adored and pampered, not only by the people who surround you but by yourself as well.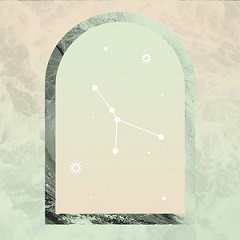 July Premium HoroscopeWe are not going to lie, the month ahead comes with its fair share of intense aspects! July is a month that will keep you on your toes.

Luck will be on your side beginning when auspicious Jupiter enters Aries on the tenth. Use this opportunity to check in with your personal goals, because you're sure to see growth wherever you put your energy over the next several months. For this reason, it's important that you gravitate only toward positive people, experiences, and behaviors that can help elevate you to new heights.

Mars, your ruling planet, enters your sign on the evening of May 24, bringing a flurry of activity your way over the next several weeks. You should feel inspired, motivated, and passionate about your ambitions, making it an ideal time to start new projects and pursue your dreams relentlessly. This will be especially important to keep in mind when Mars and Jupiter cozy up in the cosmos on the twenty-ninth. This cosmic alliance could cause even the smallest action to ripple into a tidal wave, so do your best to plant a few seeds for the future.

Standout days: 8, 15, 24
Challenging days: 3, 19, 27
It's complicated -- but it doesn't have to be. Find out more with a psychic love reading, on us!
More Horoscopes for Aries