May 2023 - This month, someone is ready to help you up the ladder.

There is a lunar eclipse in Scorpio on May 5. Scorpio, the changes happening in your life right now are going to bring great benefits. At the moment, it might seem like you're standing on shifting sands, and it's hard to keep your balance. The key is to move forward. Walking on sand is challenging, but it's the only way to get to solid ground.

Mercury goes direct on the fourteenth, and Jupiter in Taurus squares Pluto in Aquarius three days later. Scorpio, you could be given the task of revitalizing something. You might be turning around the company or finding a better way to use an old product. You're able to upcycle something from the past to make it more profitable or useful than anyone thought possible.

On May 19, there's a new moon in Taurus. Scorpio, a person might step up to be your mentor. It's possible they have some great ideas and could pave the way for you. You might feel a little uncertain because you don't usually want or need help. Think of this person as the control tower, and you're ready to take off.
What does your horoscope mean? Get a personalized interpretation. Click here and get your first reading for just $1.99!
More Horoscopes for Scorpio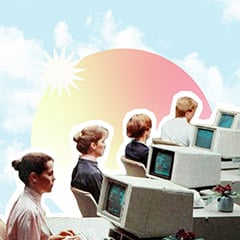 Personalized Career Horoscope