March 2023 - This month, you might gain added responsibility at work. The full moon in Virgo is on March 7, and Saturn enters Pisces at the same time. Gemini, your name could come up at the department meeting. A supervisor might have their eyes on you, hoping that you're going to take on something bigger. You could get a new team member and a high-profile project.

On the twentieth, the sun enters Aries, and there's a new moon in Aries the next day. Gemini, you might be getting involved with a brand-new organization. And you could meet some really helpful people right out of the gate. This might be a mastermind group involving high-level, high-performing individuals. The entry fee could be steep but worth every penny.

Mars trines Saturn on March 30. Gemini, your finances improve perhaps due to a raise from your job, a higher commission percentage, or a windfall from your side business. This is a good time to take what is working in your life and double down on it. Look at where your income is being generated and focus your energies on that. By doing so, you could establish a good revenue stream that lasts all year.
Now get a FREE personalized analysis from an Astrologer — based on your Horoscope. Start now.
More Horoscopes for Gemini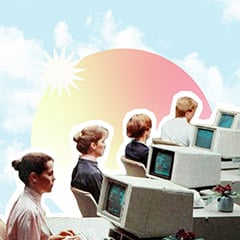 Personalized Career Horoscope