Love Compatibility
Find out if your partnership will go all the way. Some Sun Signs naturally work well together, but others need to compromise to make it work!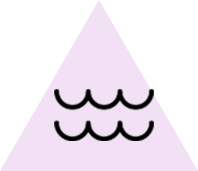 Aquarius

Cancer
The Aquarian's chilly rationality upsets the sentimental moonchild, who craves intense emotion. These two signs are so alien to one another their relationship practically develops an allergic rash on contact. Aquarius values reality; Cancer trusts only intuition. Soon misunderstanding has settled in, widening the gap in the couple. In this struggle, the broken heart is always that of the moonchild. Be forewarned and proceed at your own risk: the stars frown on any union of these two signs.
Find the love you deserve! Open your heart with a Psychic Love Reading.