What Spring Fashion Trend Can You Rock?
Find out what your sign should be wearing the Spring for instant sex appeal and a major confidence boost… 
Aries
You know what's cool again this season? Vintage hats. And you know who can rock this look? You! Aries rules the head, and you'll rule the room rockin' this sassy style.
Taurus
Pink is back, so accessorize, accessorize, accessorize in all shades of this lovely color. It's the camel of last year!
Gemini
Ah, the Twins. Guess what style is gonna suit you to a T this season? Statement earrings! And they need not match. You can pick one for each ear, and one for each personality!
Cancer
Ruffles are romantic, loose, and comfortable – all things you love. Especially trendy? Ruffled sleeves.
Leo
Cats are IN! Which is great news for you, the LION! Cat sweaters, tees, hats, scarves, shoes – anything you can put a cat on, you can wear and look super cute.      
Virgo
The waist is your area, and wouldn't you know that casual corsets are all the rage. Strap one on over your tailored or casual clothes for a super chic look!
Libra
Platform shoes have trendy fashionistas teetering on their toes this season, but not you. Remember, you're the IT girl (or guy) when it comes to balance, so you aren't afraid to rock those high-reaching heels!
Scorpio
It's all about the trim. In feathery marabou. How about wearing sexy slit skirts hemmed with it? Daring boas anyone? It's a feathery foible once confined to the bedroom breaking out into the mainstream. How very Scorpio. 
Sagittarius
You can't be too concerned with fashion as you flit from adventure to adventure, which is why you love the fact that graphic tees are at the front and center of this year's fashion trend.
Capricorn
Surprise, surprise, you showed up to another meeting in khakis. But the joke's on your coworkers, cuz guess what? Khaki is IN, baby. You finally feel cutting edge in your one of your fave classic and preppy styles!
Aquarius
Anklet wraps are all the rage – think multiple bracelets laced up your ankle – and since Aquarius rules that body part, they're right up your fashion alley. And don't stick to a dainty chain – chunky and funky works, too!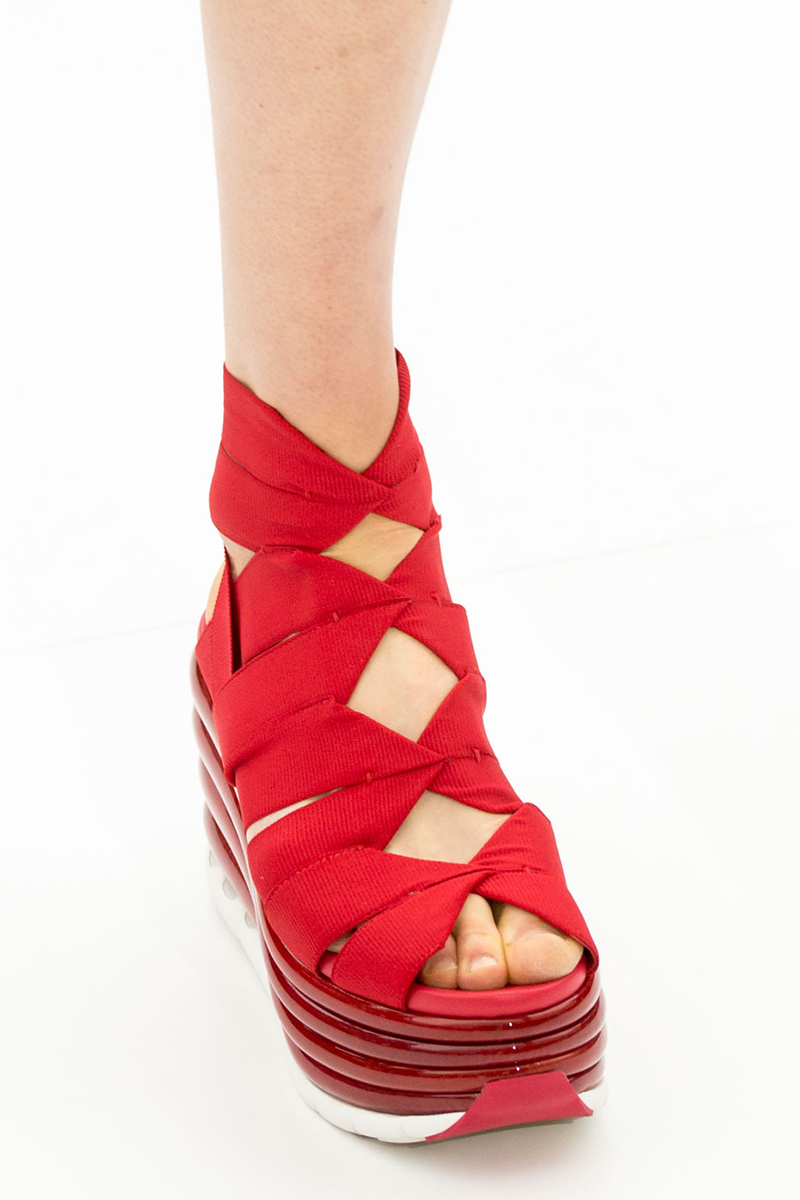 via Harper's Bazaar
Pisces
Ah, your comfy jammies. You love 'em. You'd stay in 'em all day if you could. And now, thanks to wearing sleek robes as jazzy jackets, you kinda can.