5 Powerful Vision Board Ideas to Help You Get Anything You Want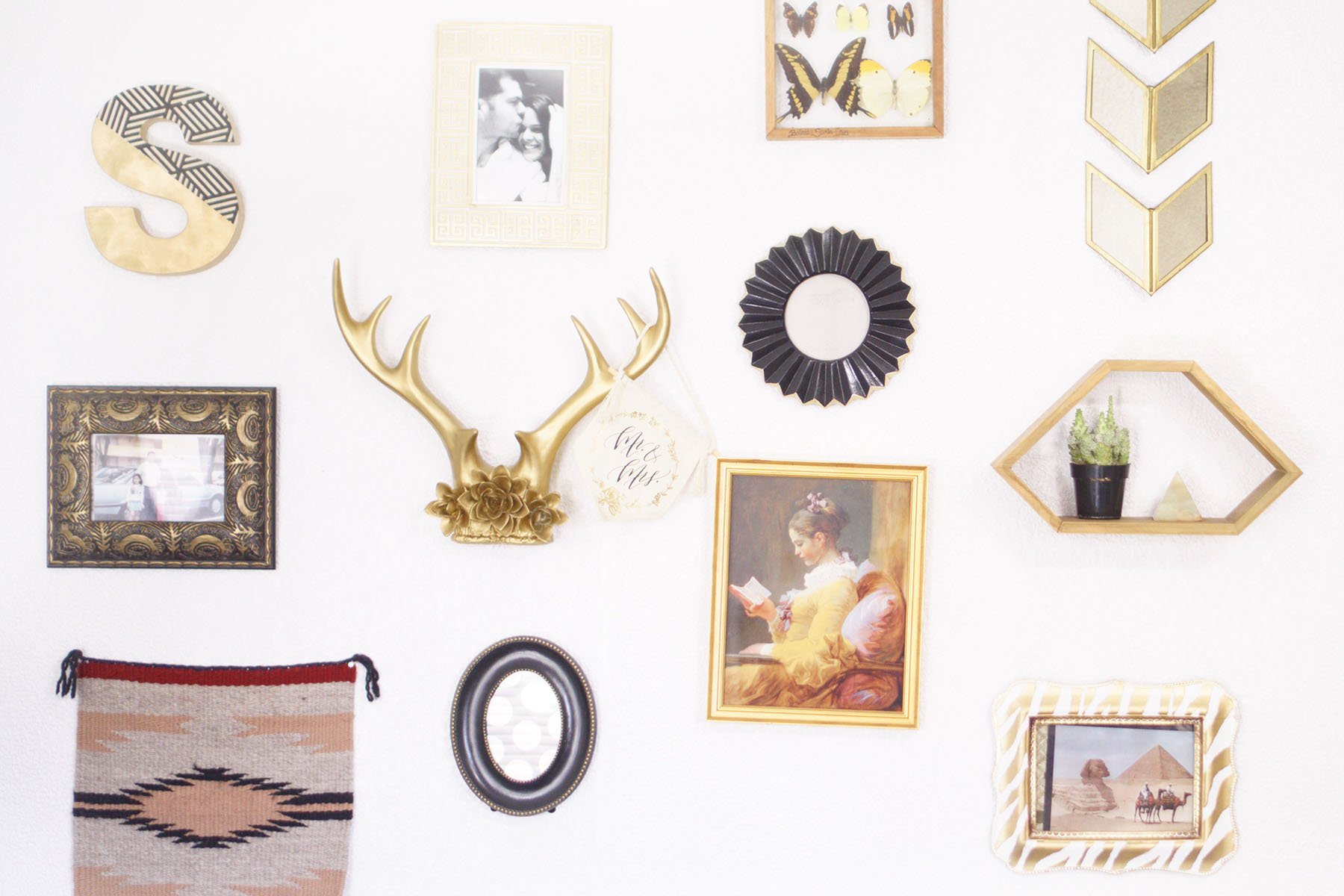 Whether you call it a vision board or a mood board, we know one thing: Collecting images of what you desire can be truly powerful. Thanks to the law of attraction, we have the power to transform our lives to whatever we want believe, just by visualizing it. But visualizing our perfect life doesn't come naturally to most people, which is why we need magical tools to help us out.
But First… What Is a Vision Board?
One of these tools are vision boards: a collage of images and affirmations depicting a person's dreams or personal goals. By seeing your goals in front of you, you become more inspired and motivated to achieve them, triggering the law of attraction.
Read This Now: The Best Crystal to Use for Manifestation, Based on Your Sign
So, what kind of things can you attract? Pretty much anything! Make a vision board to find love, to get your dream job, or even to get the house you want. The possibilities of what you can accomplish with your vision board are limitless, but not all methods work for everyone. So here are five unique ways to create your very own vision board that will sure to fit your lifestyle.
#1. Traditional, Magazine Cut-Out Vision Board
One of the most well-known types of vision boards is the physical vision board made from paper and poster board. To create this board, grab a stack of old magazines and look for things you wish to attract or quotes that speak to you. If magazines aren't available, do a quick Google search for images—or both! Once you've found the pictures you need, glue them onto a piece of poster board, cork board, or even a nice spread across your wall above your desk. Keep in mind the last two methods will make it easier for you to switch out your pictures if your goals change. It's also best to keep your board in a place where you can always see it, like at your desk or by your bed.
#2. Collage App Board
If you are more of a private person or living in a shared space, a digital collage is a great way to make a vision board that's for your eyes only. Start by taking some screenshots of images or quotes that you like. Then, download Diptic (or one of the many collage apps out there) and play around until you find the most aesthetically pleasing look. Then, save the collage and use it as your lock screen or phone background. You'll be looking at it every day, but it won't be in your face.
#3. Pinterest or Instagram Vision Board
If you're on social media frequently, why not create a vision board using your favorite sites? Pinterest enables you to "pin" everything you wish to attract. you can even create a Pinterest board for each area of your life (health, career, love life, etc). Or, if you'd rather, create vision boards on Instagram by saving photos to collections.
#4. Vision 'Journal'
If you like the idea of a physical collage but want something a little more portable, hop onto the bullet journal trend by creating a "vision journal." Similar to the traditional vision board, you can cut out magazine clippings or write out quotes of things you wish to manifest while also writing out your goals. With the journal, you can not only make monthly collages, but also create monthly goals, chart your progress, and journal your thoughts into reality. Plus, you can carry it with you at all times.
#5. Slideshow Board (Complete With Music!) 
If you're looking for something that's a little more interactive, a video board might work for you. Similar to the digital vision board, begin by taking screenshots some of your favorite images that represent your vision. Use these images to create a customized slideshow using Flipagram or another video editing app. Watch your video daily to help program your brain into getting what you desire. Add music to your video that represents what you wish to attract. We recommend 7 rings by Ariana Grande, the ultimate manifestation song, but anything that feels good to you will work.
Whatever method you use, remember that for the best results create your vision board when you are in the best possible headspace. Don't create it when you are feeling desperate or doubtful because you'll only attract more of those emotions. Keep a positive attitude and you'll attract the life you want before you know it!
PIN THIS!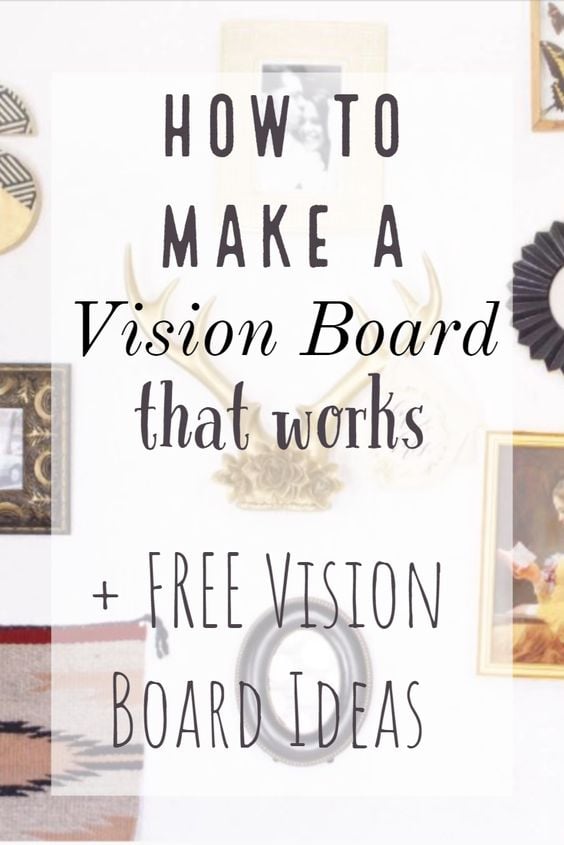 Lead photo courtesy of Twenty20