Want heaven on earth? Ask a Bull how!
One word describes the Taurus home - comfortable! You're seriously attached to your abode, it makes you feel contented, safe, and peaceful. That's because it's so beautifully decorated!

But there are no untouchable objects here, just cushy rugs, comfortable couches, perhaps a fireplace to lounge beside, aromatic candles, the softest cotton sheets, and cloud-soft towels. It's like a party for your senses - touch, smell, sight, sound, and taste!

You share Cancer's love of collecting, but beware that collecting doesn't turn to clutter. Are your belongings an anchor that helps you feel secure or a burden that's weighing you down? Simplify!

Hot Topics
Posted on June 17, 2016
You're smart, patient, and responsible... so why do you put yourself in danger, Taurus!? Yes, you....
More »

Love & Sex
Posted on June 17, 2016
In most cases the reasons for getting dumped are unclear at best, totally dumbfounding and...
More »

Hot Topics
Posted on June 17, 2016
When you find a way that works, why mess with it... right? Actually, that can be quite wrong and...
More »

Celebs
Posted on June 17, 2016
Taurus native Kelly Clarkson has enormous talent, in keeping with your sign's addiction to...
More »

Work & Money
Posted on June 17, 2016
Could you go it alone? You want to control your future. You're creative yet realistic. You're...
More »

Your Sign Rocks
Posted on June 10, 2016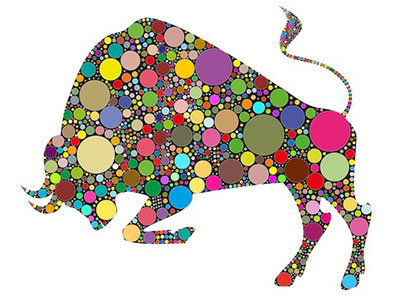 Think you know everything about your sign? I bet you don't know your tree, flower, or best cities!...
More »