The surprising benefit of jumping...
Bet you didn't know that you can strengthen your leg bones with stress. It's true! Your bones are living tissue, and research shows that your skeleton needs (safe) impact to stay strong - pretty important as you age.

What's more, most people don't get enough of that good type of stress. Walking doesn't cut it, but jumping does. Try this every day for improved hip-bone density. Jump 20 times as high as you can, resting for 30 seconds after each jump.

Want to feel like a kid again? Grab some friends and two jump ropes and play Double Dutch. Watch "Double Dutch Divas" on YouTube for inspiration!


Hot Topics
Posted on November 30, 2016
Garlic is associated with Leo, but there is so much more you can do with these pungent cloves than...
More »

Beauty & Style
Posted on November 22, 2016
Confident and style-conscious, Leo stays up to date with all beauty trends. Because most Leos are a...
More »

Work & Money
Posted on November 16, 2016
You're your own boss (and that of others, too), if you have anything to say about it! You like...
More »

Hot Topics
Posted on November 14, 2016
Hard as it may be for you to believe, Leo, you spend a third of your life asleep! You dream, too,...
More »

Hot Topics
Posted on November 14, 2016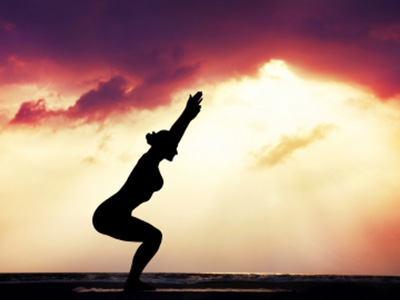 With the Sun as your ruler, the area Leo natives need to protect is their heart. Your sign loves to...
More »

Love & Sex
Posted on November 14, 2016
Yes, it's true. Leos love glamorous dates with all those romantic trimmings. But we also love...
More »