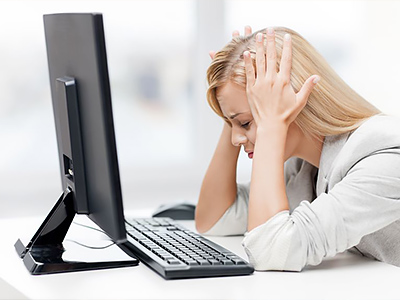 The shocking truth about your reputation at work...
You're the go-to sign for the hottest office gossip. You hear all and have the bad habit of telling all sometimes, too. This might make you a whole lot of frenemies... people who keep on your good side solely to avoid being the topic of your next juicy conversation. Eek, not good!

Another problem: Some see you as the devil's advocate while in meetings, throwing out just enough relevant data to get everyone thinking outside the box.

You often neglect menial tasks for more stimulating work, stirring up some colleagues' tempers. Maybe you aren't doing any of these, but they are definitely things to avoid if you want to be in good standing at your job!

Beauty & Style
Posted on October 25, 2016
Everyone knows you're easily bored, and that also goes for your wardrobe. Secondhand shops must...
More »

Hot Topics
Posted on October 21, 2016
Are you holding on to something or someone that is no longer serving a good purpose in your life,...
More »

Love & Sex
Posted on October 21, 2016
Flighty, fickle Gemini flits from one activity to another like a hummingbird. If your Twins could...
More »

Hot Topics
Posted on October 21, 2016
Is there a cute guy or gal in your sights? Gather a few of your pals. Research shows that you look...
More »

Celebs
Posted on October 14, 2016
I'm a self-admitted celebrity gossip addict, and I'd like to throw my theories as to why Angie left...
More »

Work & Money
Posted on October 14, 2016
Since you're such a natural-born communicator as a Gemini, you have an advantage over other signs....
More »