How your Chinese Zodiac affects your Libra Sun Sign...
Playful, fun, clever, flexible... these energies all dominate the Year of the Fire Monkey. So, how will your sign adapt? Read about your hybrid sign's personality, then get your Chinese sign's forecast...
Libra & Rat:
Gifted Idealist
. You see the best in everything, and usually achieve beyond your goals.
Libra & Ox:
Explorer
. With your sharp mind and intentions, you go into the world with amazing determination.
Libra & Tiger:
True Original
. There's no one like you, although many try to copy your feats.
Libra & Rabbit:
Good Judge
. You're the one we all want on our side. You know what's best and want justice.
Libra & Dragon:
Powerful Star
. Your claim to fame is your ability to win anyone over.
Libra & Snake:
Magnetic Enigma
. You're irresistible, but need to learn what attention is welcome and what is not.
Libra & Horse:
The Leader
. Of all Libras, you're the most in control... if you go with the flow.
Libra & Goat/Sheep:
Lusty Performer
. You seek out attention and amaze and intrigue your audience.
Libra & Monkey:
Romantic Rouser
. While you love to be in love, you also love drama.
Libra & Rooster:
Lively Loner
. Unlike most Libras, you need a lot of solo time to recharge.
Libra & Dog:
Blunt Adviser
. Others come to you for the best advice, even if it's not what they want to hear.
Libra & Pig:
Tender Heart
. To you, life without love is no life at all. You live for relationships.
Read your free
2016 Chinese Horoscope
here
.

Hot Topics
Posted on January 17, 2017
Libra's nature is often easy-going and calm, as a result of their Venus ruler. They extend love...
More »

Love & Sex
Posted on January 12, 2017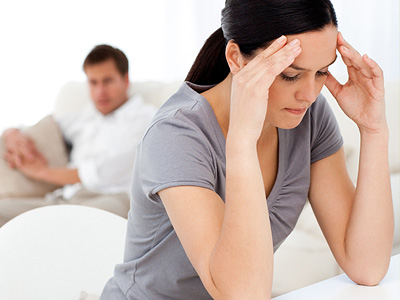 It's hard to not get a fair chance from a Libra, the most objective, fair sign. But when it comes...
More »

Hot Topics
Posted on January 12, 2017
Libras are often so focused on being fair, kind, and there for others that they can forget about #1...
More »

Hot Topics
Posted on January 9, 2017
2016 certainly packed a punch. Did you come out fighting, or are you feeling down? I always try to...
More »

Beauty & Style
Posted on January 9, 2017
Better health for Libras is easy... simply replace that sugary latte, heavy breakfast, or junk food...
More »

Love & Sex
Posted on January 5, 2017
Ah, romantic bliss... when you're falling for someone, you want to spend every moment together. But...
More »